You've got your holidays menus all planned out, and you're ready to host family and friends.
Or maybe you don't, and you're scrambling to feed people—we don't know.
But we do know that your wine is taken care of, because Tock—yes, the reservation platform—has teamed up with some of the country's best wineries to curate the Tock Wine Shop. And that means you're just a few clicks away from scoring some great bottles to serve for your guests. Or to pour for yourself once they finally leave. Either way, you're covered.
The Tock Wine Shop lets you buy wine directly from the people who make it, with no additional third-party mark-up. So you're directly supporting the wineries as you do right by yourself.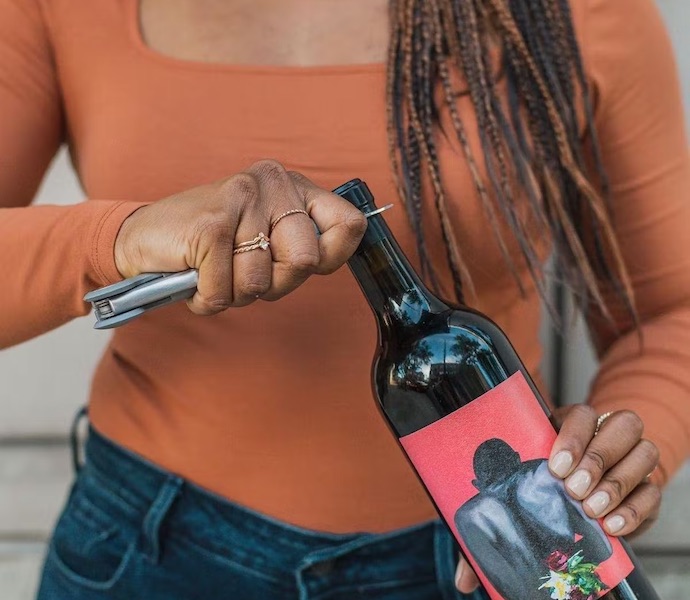 Poke around the site, and you'll find a highly curated wine selection comprised of bottles that have been hand-picked by the winemakers themselves. We're talking about coveted wines, vertical collections, and holiday gift sets you can usually only find via wine clubs or by physically visiting the winery.
Maybe you're in the market for Clos du Val's elegant Bordeaux-inspired wines from the family-owned Napa Valley estate that's been around since 1972. Or perhaps you prefer the approachable, small-batch, and experimental blends from Tank Garage, one of California's most innovative winemakers. Both are available, alongside dozens of other compelling wines.
So, whether you're looking for a food-friendly pinot noir to complement your holiday dinner, a gift-worthy bottle to impress your host, or just a bottle to drink around the fire, you can't go wrong.
Hell, even if you pick up a six-pack of domestic beer from the gas station you can't go wrong.
But this is significantly less wrong.