This is the summer you finally do it.
No matter how much blood, sweat, and tears it might take.
Come what may, you will stay focused and determined...
To up your bologna sandwich game.
And your guide to this oddly specific goal is none other than Turkey & The Wolf: Flavor Trippin' In New Orleans, a new cookbook dedicated to the arts of sandwich craft and idiosyncratic Southern eats, from renowned chef Mason Hereford. It's available now to come to your place and walk you through lunch.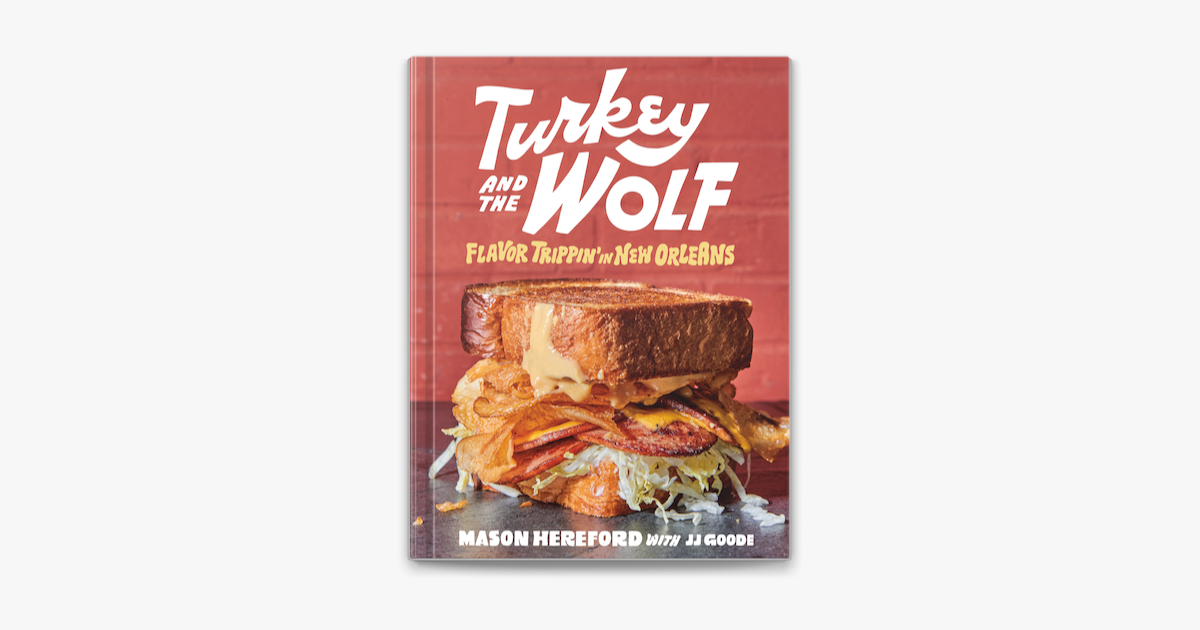 Here you have 256 New York Times-bestselling pages full of recipes from a celebrated, Virginia-raised, New Orleans-transplanted chef that merges the Piggly Wiggly with an awarded restaurant and some Southern mee-maw's Thanksgiving table. A shrine to the indulgent fixins, finger foods, sweet stuff, and full-blown meals that will knock the shorts off of everybody at your next Mexican lager-fueled rooftop barbecue. And earn you a reputation as someone not afraid to add potato chips to a fried bologna sandwich.
Yes, there are those. As well as sandwiches containing unholy loads of soft shell crab, meatloaf, and chicken-fried steak. Unfortunately, not in the same sandwich. But you'll also find recipes for peanut butter bacon burgers, crazy corn dogs, and for that vegan person you're hoping to eventually feed some meat to someday, collard-melts and something simply called "The Tomato."

Point is: sandwiches. Dude kinda has a way with them.
But as our doctor keeps telling us, man can't live on sandwiches alone. Which is why you'll also find breakdowns of perfect party-people eats like pork rind tacos, fried chicken skins with deviled eggs, pizza cream cheese, pocket-size pot pies, lamb necks with roti paratha, and ice cream topped with Nutter Butters, Cheez-Its, and Magic Shell.
See, Doc? We listen.