If your summer plans include a camping trip—real camping, where you sleep on the ground and not, like, in a four-star hotel—you'll want to be prepared.
The first step: get a spacious, durable cooler for storing all your drinks. Once that's settled, you can attend to other items, like sheltering yourself from the elements.
The Get Out is a new outdoor retailer with a curated selection of gear that's stylish and functional, whether you're camping in your backyard or deep in the wild.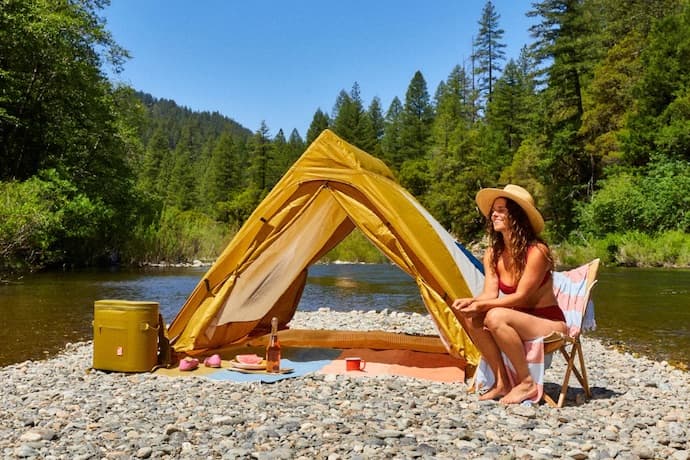 The California-based company makes tents, coolers, rugs and accessories, including a lantern, canteens, plates and dining utensils. Each is better looking than the usual options found at big-box stores and camping supply outfitters. Those tents are available in A-frame and bell styles, they sleep three to six people, depending on style, and they come in a variety of colors. That last one's nice for aesthetics and such, but it's also helpful when you're stumbling back to a sea of tents at a campsite or festival.
Grab one of the handsome rugs to lay down inside the tent or outdoors during times of picnics and lakeside sunbathing, and throw in a few of the quick-drying terry towels.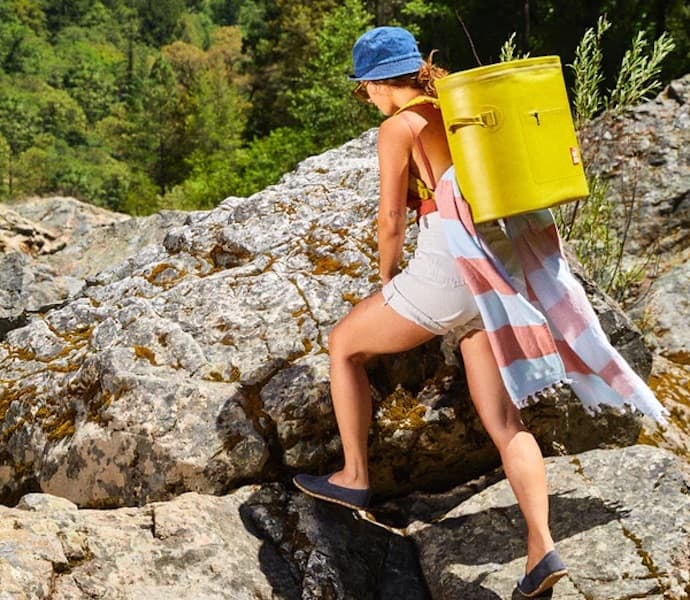 If you enjoy seeing in the dark, there's a battery-powered lantern that runs for eight hours. There are colorful dish sets that contain a plate, bowl, mug and tumbler, plus stainless steel utensils that will prevent you from eating chili with your hands.
All that's left is a good cooler bag. Once again, the options are more attractive than necessary. The coolers hold six bottles of wine or liquor, 24 cans, or whatever else you like to keep insulated.
Stock up on the above, and you've got everything you need to enjoy a weekend in the great outdoors.
Minus any useful survival skills.