With everything going on in the world today, it's almost comforting to see headlines like "Sriracha shortage: What you need to know."
But while the news could be far worse, it's pretty bad for Huy Fong Foods, producer of the ubiquitous sriracha brand with the green top and the rooster on the label. It's also inconvenient for everyone who slathers the red pepper sauce onto their food, from pho to stir-fry to tacos.
The company recently announced the shortage, reporting that it's been caused by a poor crop yield due to weather conditions during the spring chili harvest.
So, what's a sriracha-loving person to do? Well, you could pillage your local store's current supply, or overpay for bottles on the secondary market. Then again, maybe just try these equally good alternatives.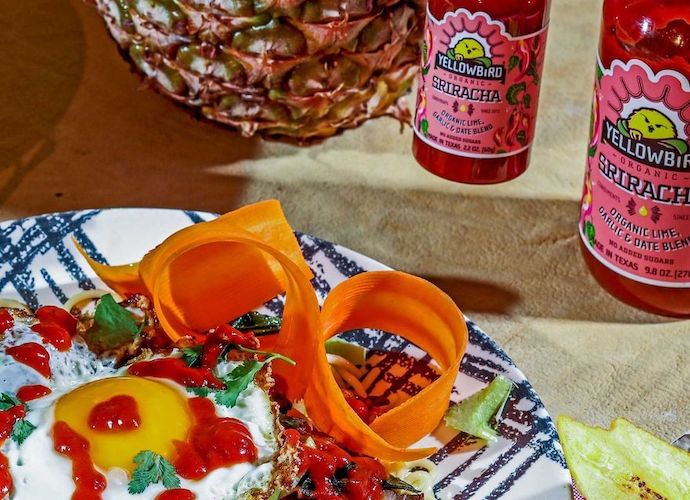 This Texas hot sauce maker produces a variety of hot sauces spiked with jalapeños and habanero peppers. Their sriracha is made with jalapeños, vinegar, garlic, dates, raisins, salt, tangerine juice and lime juice. So, it's not exactly traditional, but the general flavor profile hews closely to the classic, with spicy and tangy flavors. And it's all organic, which can't hurt.
Three Mountains Original Sriracha Chili Sauce
This sriracha is made with chiles, sugar, garlic, vinegar and salt, and it's a fine substitute for your usual bottle. Three Mountain also makes a Yellow Sriracha, which is not a substitute for the red version, but it's delicious in its own right (and often easier to find). It's made from yellow Thai chilies and has a flavor that's bright and tangy with mild sweetness.
Tabasco has been plying people with hot sauce for 150 years, but they still have some new tricks to roll out. The brand's sriracha is sweet and savory, with notes of red jalapeño peppers and garlic, plus a rich vegetal kick reminiscent of tomato sauce. It's not as hot as the Huy Fong version, but it has plenty of kick, and the consistency is very similar.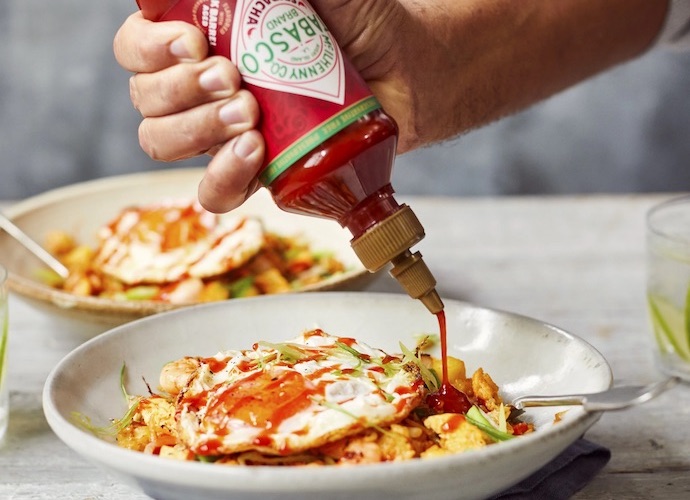 Bushwick Kitchen Weak Knees Gochujang Sriracha
This Brooklyn-born sauce combines the classic taste of the rooster bottle with the fermented complexity of Korean gochujang chili paste. Put it on scrambled eggs, breakfast sandwiches, tacos and mac and cheese, or give your next Bloody Mary a spicy kick.
While Huy Fong Foods brought sriracha to American tables, this may be the sauce that started it all, with a provenance that supposedly dates back to 1930s Thailand. It's made in Si Racha, the Thai town from where sriracha derives its name. The sauce is thick, sweet and mildly spiced, with lots of deep, fermented complexity.