The World's 50 Best Bars has been ranking the world's top cocktail spots for 13 years, providing people with helpful marching orders each time they visit a new city.
The next global list comes out in October, but until then, the company gave us something to whet the appetite.
For the first time, they unveiled North America's 50 Best Bars, shining on a light on domestic hot spots, as well as those in Mexico and Canada.
The USA leads the way with 29 bars on the list, followed by Mexico with 11, Canada with eight, and the Caribbean with two. New York and Mexico City are particularly well represented, so you may want to plan your next trip around bar hopping—if you don't already.
New York's Attaboy took the top spot. Opened in 2012, it's celebrating its 10th anniversary, and continues to offer high-end drinks in casual digs. Known for its lack of a cocktail menu, the barkeeps talk to each guest to learn their preferences, and then whip up a drink on the spot. It's been on the World's 50 Best Bars list every year since opening, so maybe check it out sometime if you haven't yet.
And, importantly, now you know where to go the next time you're in Halifax.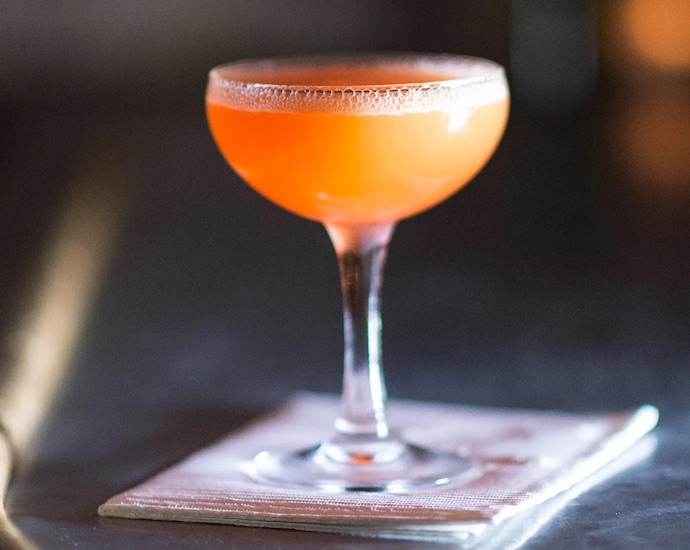 Here's the full list.
North America's 50 Best Bars
Attaboy, New York
Handshake Speakeasy, Mexico City
Licorería Limantour, Mexico City
Katana Kitten, New York
Kumiko, Chicago
Café La Trova, Miami
Baltra Bar, Mexico City
Dante, New York
Thunderbolt, Los Angeles
Civil Liberties, Toronto
Zapote Bar, Playa del Carmen
La Factoría, San Juan, Puerto Rico
Kaito del Valle, Mexico City
Sweet Liberty, Miami
Café de Nadie, Mexico City
Hanky Panky, Mexico City
Double Chicken Please, New York
Service Bar, Washington, D.C.
Raised by Wolves, San Diego
Sabina Sabe, Oaxaca
El Gallo Altanero, Guadalajara
Selva, Oaxaca
Amor y Amargo, New York
Jewel of the South, New Orleans
The Keefer Bar, Vancouver
Dear Irving, New York
Overstory, New York
Herbs & Rye, Las Vegas
El Pequeño Bar, Montreal
Employees Only, New York
The Dead Rabbit, New York
Broken Shaker, Miami
Friends and Family, Oakland
Death & Co, Los Angeles
Mace, New York
Death & Co, Denver
Arca, Tulum
Mother, Toronto
ABV, San Francisco
El Floridita, Havana
Bar Raval, Toronto
Bar Leather Apron, Honolulu
Clover Club, New York
Bitter & Twisted, Phoenix
Cloakroom Bar, Montreal
Julep, Houston
Bar Mordecai, Toronto
Teardrop Lounge, Portland
Bar Kismet, Halifax, Nova Scotia
Genever, Los Angeles