Dawn Ranch opened in 1905 and closed in 2019 after a devastating flood.
Those were sad times.
But these are happy times.
Because after three years, the historic cabin retreat located along the Russian River in Sonoma County is back open and ready to welcome you. It's been brought back to life by Bridgeton Holdings, the same outfit that operates Marram Montauk. They didn't skimp on the updates.
The property, which is named for the rare dawn redwood trees found on the 15-acre land, is located less than 90 minutes from both San Francisco and Napa Valley. The riverfront resort is like a nature preserve, with its 53 cedar-topped cabins, access to wide open meadows, wooded nature trails and lush gardens, plus the on-site restaurant, Agriculture Public House.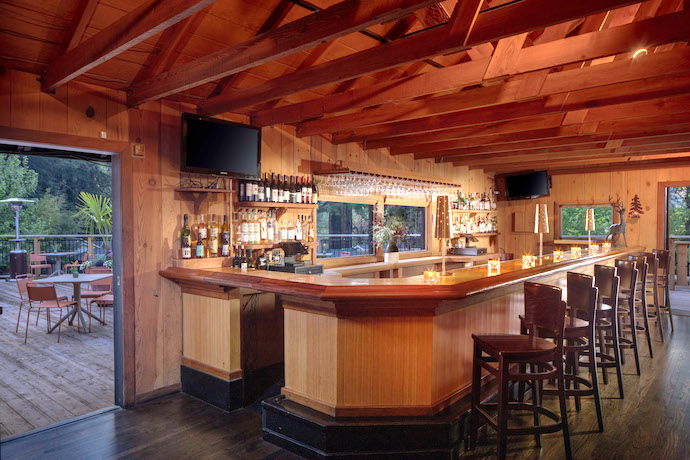 The cabins and cottages vary from room to room. Some have sunrooms overlooking the meadow, others include private decks, and all are plenty comfortable. Step outside your door to find giant redwoods, multiple walking paths, babbling brooks, a working orchard, and a vegetable and herb garden. You're also only minutes away from popular wineries, and within walking distance to downtown Guerneville.
Dawn Ranch also offers yoga and meditation sessions and sunset wine tastings. Bikes are available to explore the grounds and nearby areas, and complimentary kayaks and paddleboards let you explore the river before adjourning to a fire pit for s'mores.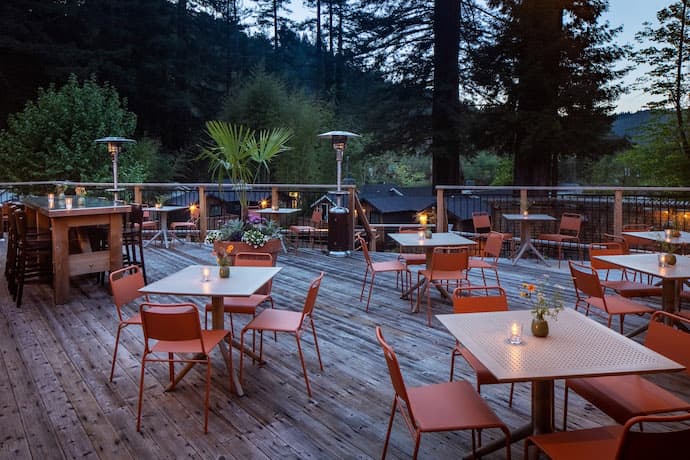 When hunger strikes and marshmallows aren't cutting it, the onsite restaurant features farm-to-table dishes like Mushroom Enchiladas (braised cabbage, ancho chili sauce, creme fraiche), Grilled Hanger Steak (mushroom sauce, truffle oil, yuca fries) and more. The extensive wine list pulls from local vineyards, or tip back some local craft beers and specialty cocktails.
If you're feeling really ambitious, the property is offering a coast to coast package through the end of June, in which you can take a week-long trip that visits Dawn Ranch and Marram Montauk for a flat rate, giving you the best of both coasts.
But it's OK if you're not feeling really ambitious.