Pausing your busy life for an east coast beach vacation is often reserved for people who use the word "summer" as a verb.
But it can also be for people who just want to surf during the day, relax around a fire at night, and maybe eat some fresh seafood in-between.
If the latter sounds like a good way to spend time, then you may want to head for Marram Montauk.
The resort originally opened in April 2020, which didn't do you much good, considering the state of the world at the time. But now it's back for another round, so you can go there for Memorial Day weekend or whenever your day would be improved by luxury accommodations and ocean breezes.
The property breathed new life into the former Atlantic Terrace Motel dating back to the 1960s. It still keeps some of that retro vibe, but the place has been spruced up to feature 96 guest rooms, an open communal lounge and a South American restaurant. Reserve an oceanfront room, and you can wake up each morning to crashing waves and then greet them in person—the resort's surf shack offers lessons with the world-class Engstrom Surf school.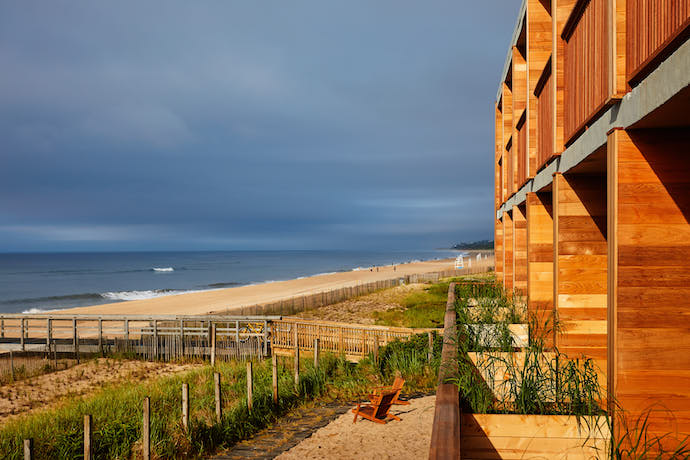 If you'd rather take it easy, you can post up in a beach chair and bask in the sun or take a few laps in the pool. Roll down the beach in a complementary cruiser bicycle, or partake in a variety of wellness activities, from yoga and meditation to nature walks.
When hunger strikes, head to Mostrador Marram. The on-site café merges Latin American-style counter service with oceanside grilling and comes from Martin Pittaluga and Fernando Trocca, the acclaimed restaurant duo from Uruguay. Their menu highlights the area's local seafood and produce, while also serving grilled meats and freshly baked goods in a comfortable space that brings South American flare to Montauk.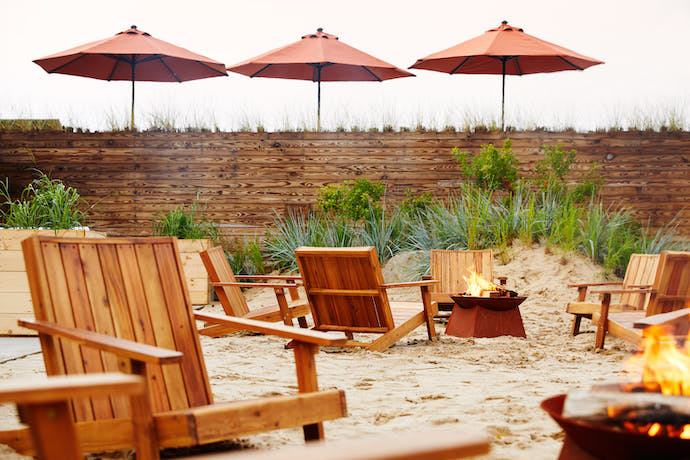 After dinner, gather around a fire pit to watch the sunset with drinks and s'mores.
And reflect on a day well spent.