Space tourism is ramping up, but until we're all boarding shuttles and colonizing Mars, you can explore another vast and mostly unknown land: Antarctica.
The icy continent is slightly more hospitable than space. For starters, you can breathe the air. And there's gravity. Two important points of distinction.
But also, it's home to Echo, the latest luxury campsite from White Desert, the same group behind other Antarctica accommodations like Wolf's Fang. Bookings are open now for stays beginning in November.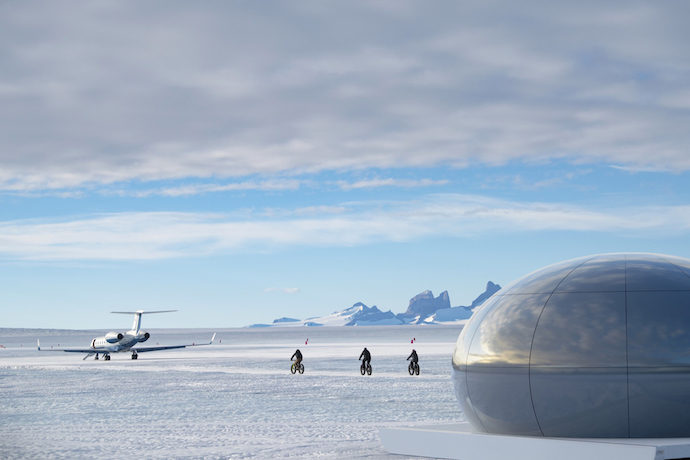 Echo was inspired by space travel, and everything from its location to its design is meant to evoke the feeling of being on another planet. The camp is comprised of six fiberglass pods that sleep two people. Each heated pod has a comfortable bed and floor-to-ceiling windows that look out onto the moon-like landscape.
The camp also features a communal lounge and dining area, where top-notch chefs will make the kind of food you didn't expect to eat in Antarctica.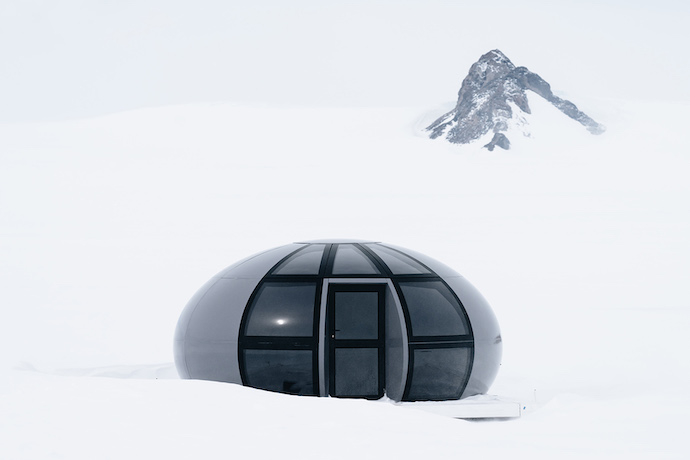 Stays are booked as week-long experiences that begin with a flight from Cape Town. Upon arrival, you'll be greeted with a Martini shaken with 10,000-year-old ice. Which is something that not even that extra-cool speakeasy down the street can say.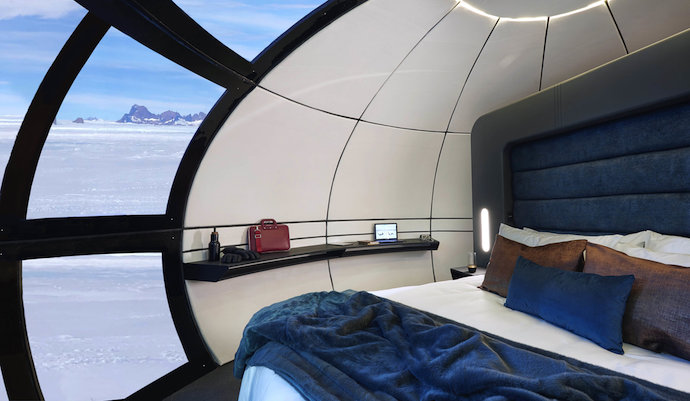 With a maximum of 12 total guests, there's a lot of opportunity for tailored excursions, and your merry band can partake in activities like cross-country skiing, fat-biking, ice climbing and repelling down frozen cliffs. You can go snowmobiling and take guided hikes, or make a bucket-list journey to the South Poke. You can even hang out with thousands of penguins at the nearby Emperor Penguin colony.
At the end of the day's adventures, you'll return to the camp for a hot shower, followed by dinner and drinks. It's all quite civilized for a trip to the middle of nowhere.