Visiting Antarctica is an activity usually reserved for scientists.
Or it's a place you wave at from a passing cruise ship.
But rarely is it a destination where you camp out for a week. On purpose.
But here's Wolf's Fang, a new luxury camp from adventure travel company White Desert, that's beckoning visitors with promises of comfortable lodging, good food and cocktails. Plus, you know, an opportunity to experience one of the most pristine locations on earth.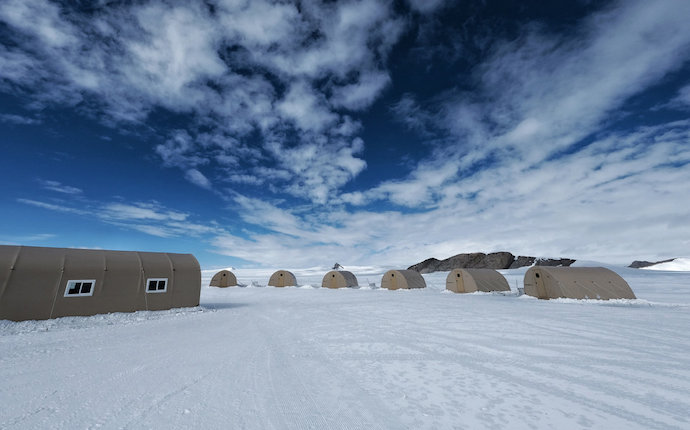 This is the company's second camp in Antarctica, following Whichaway. So, you've got options. Wolf's Fang features six heated bedroom tents that are equipped with private bathrooms. It's not the Four Seasons, but it will do just fine.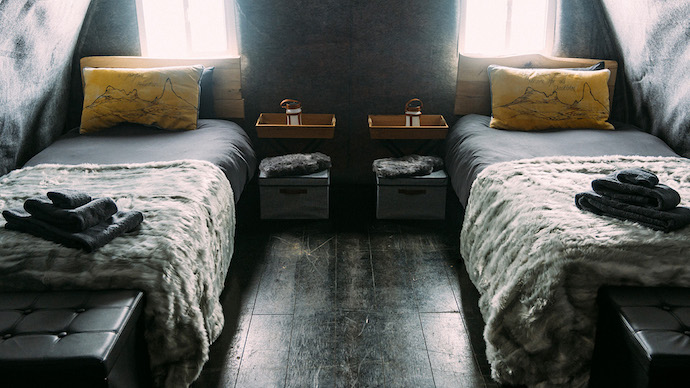 The communal lounge is stocked with comfortable seating and acts as a haven, no matter the conditions outside. And the dining table is where on-site chefs will cook up real meals—the kind of food you don't expect in such remote environs—while you talk with your fellow adventurers. When drinks are in order, an ice bar serves cocktails made from 10,000-year-old glacial ice.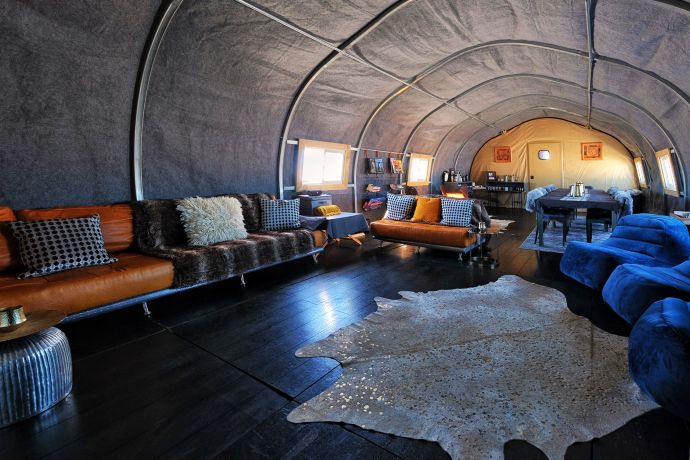 Of course, you don't go to Antarctica just to stay indoors. So you can choose from a variety of adrenaline-spiking activities, like ice climbing, rope-walks and rappelling down rock faces. If you'd rather keep your heart rate down and enjoy the peaceful surroundings., you can also partake in more relaxing hikes or take a snowmobile ride.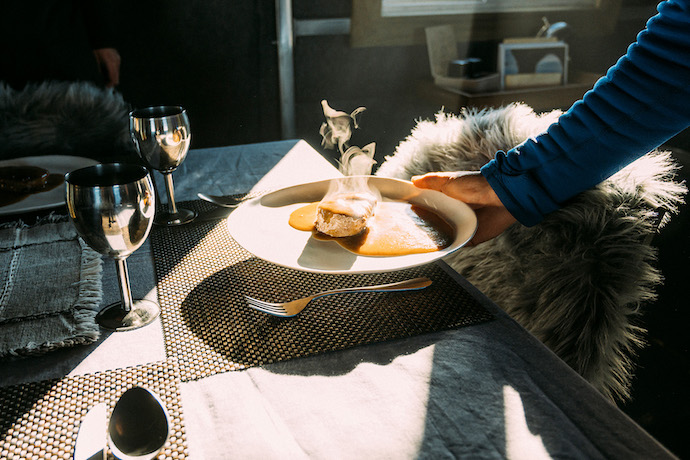 Guests can also fly to the Geographic South Pole, the lowest point on Earth, to visit an Emperor Penguin colony of more than 28,000 penguins. Though you probably shouldn't tell the flightless birds how you got there.
It could be a touchy subject.