Imagine a scenario where you're hosting a backyard barbecue, beach cookout or other soiree, and you have a never-ending supply of refreshing canned cocktails.
It's a good scenario.
Now, imagine the opposite, in which your guests open the cooler to find it's empty. People bristle slightly at first, but then the disgruntled murmurs turn into outright mutiny, as Carl from next door rips off your apron, thereby ending your reign as neighborhood grill master.
Sorry to get so graphic. Fortunately, the above is preventable with a little planning and a lot of Spiritfruit.
The makers of all-natural canned Vodka Sodas just launched a new subscription club that will keep you flush in drinks throughout spring and summer, lest anyone goes thirsty during the season's warmest months.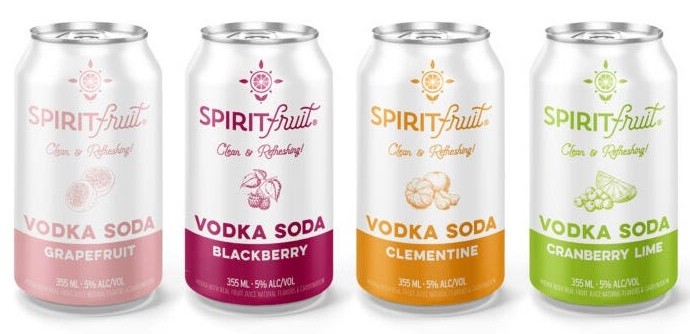 Spiritfruit cocktails are made with five-times distilled vodka, real fruit juice and carbonated water, with no added sugar. The flavors include grapefruit, blackberry, clementine and cranberry-lime, each available individually or as part of a variety pack. You can order cans online whenever the mood strikes, but the subscription club ensures that your vodka well never runs dry.

Head to the website to sign up, and you'll be asked to make a few important decisions, including your preferred flavors, the quantity you want and how often you'd like them to show up at your door. You get discounts the more cans you order, and deliveries are available every two weeks, one month or two months. If your needs change, or you'll be out of town for awhile, you can skip, reschedule, edit quantities or cancel deliveries anytime.
Your fridge will always be stocked, and you won't have to quell an uprising.