Mike Tyson.
World-class boxer. Cultural icon. Podcast host. Cannabis entrepreneur. One-time cannibal.
The man has done a lot during his 55 years, but nothing is more memorable than the 1997 fight when he took a bite out of Evander Holyfield's ear.
Now, like any good businessperson, he's taking advantage of that notorious event and turning it into a product we can all enjoy.
Mike Bites sound like a warning label you'd slap on the man himself, but they're actually a new product from Tyson's cannabis brand, Tyson 2.0. For now, the edibles are available at dispensaries in California, Massachusetts and Nevada.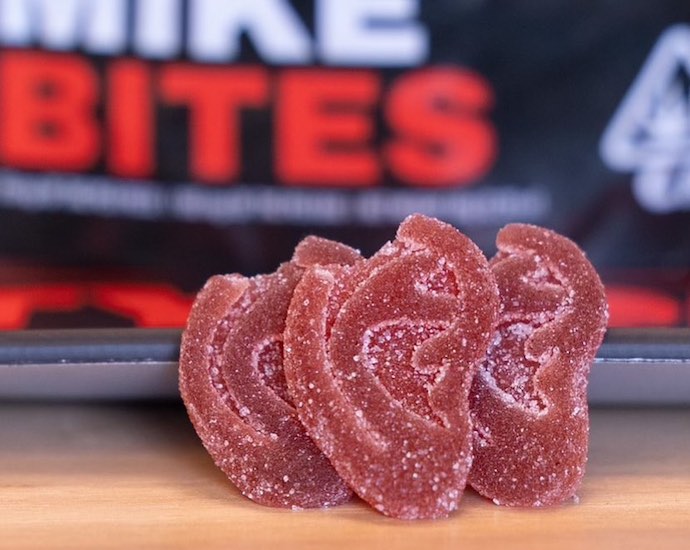 Each red, ear-shaped gummy packs 10 milligrams of THC. Look closely, and you'll see that they have a piece missing in reference to Holyfield's chomped-on ear. Which Tyson spit out onto the mat.
When the edibles were announced, Iron Mike took to Twitter, saying, "These ears actually taste good!"
Probably because they're made with flavored gelatin and cannabis, rather than human flesh.
Never change, Mike.