Over the years AC/DC has given us much.
For starters, there's "Back in Black."
And "Thunderstruck."
We can't forget "Highway to Hell."
But today, their contribution to the collective culture is crisp and refreshing with a mild hop bitterness.
For Those About to Rock Ale is the just-released beer from the iconic band. It was created with New York's Great South Bay Brewery, and it's now available to purchase online—with shipping to 33 states—by the four-pack, 12-pack or case.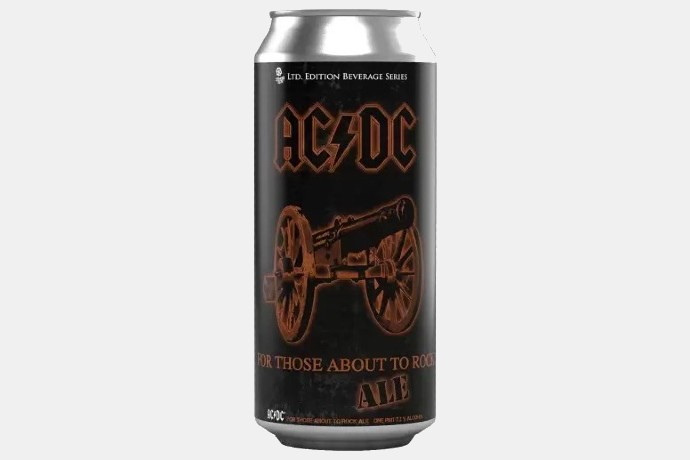 According to the brewery, the 5.9% beer is "cold fermented for the cool, crisp, refreshing flavor you'd expect from a sessionable Australian lager. By combining traditional Australian brewing methods with native Aussie hops and cane sugar, the brewers have developed a highly drinkable beer that is true to its heritage, with a clean citrusy hop profile, a subtle malty sweetness, and a bright straw color."
The black label features the same cannons seen on the 1981 album cover of the same name.
If you just want to drink the beer while listening to music, go for it. But the brewery says that it's best paired with barbecue and Italian foods, in particular fish or pork. And it also goes nicely with earthy cheeses such as Camembert and Fontina.
Fontina, of course, being the most metal of all the cheeses.