Italy has gifted us with many important foods and beverages over the centuries, from pizza and pasta to gelato and amaro.
But throughout all the delicious meals, we've been forced to spice up our dishes with red pepper flakes or chili oil, with nary an Italian hot sauce in sight.
Now, we can put this travesty behind us. Because Firelli is here, and it's an Italian hot sauce that was specifically constructed for dashing onto pizza.
Amazingly, this is believed to be the world's first brand of bottled Italian hot sauce. But hot sauces and peppers do have historical precedence in the country. Chili peppers came to Italy in the late-1600s, and in 1781, a cookbook called "Cibo Pitogorico" included a recipe for salsa al tornagusto, a mixture of chili, garlic, vinegar, herbs and spices. Don't bother tracking down that book. Just buy a bottle of Firelli.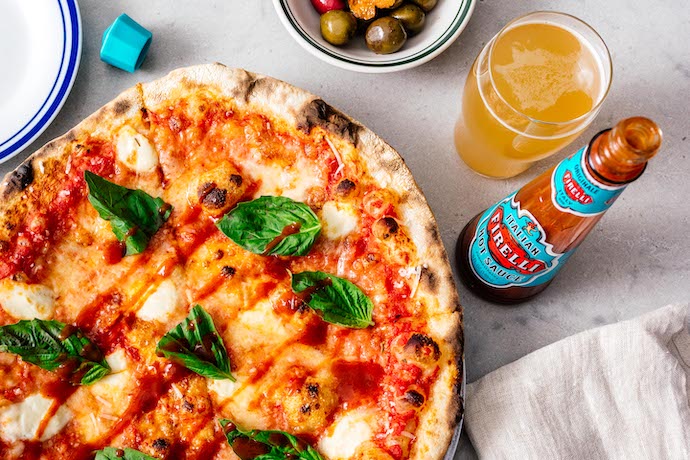 It's made in Parma from Italian ingredients including Calabrian chilies, roasted red peppers, balsamic vinegar, sea salt and porcini mushrooms. It's spicy, but not overly hot, and it has a rich, round flavor that adds depth to dishes rather than just heat.
Italian hot sauce makes a lot of sense. The thought was, Italians already make jarred pasta sauce and pizza sauce, so this isn't a far stretch. And the founders noticed that adding hot sauce to pizza is a common practice, especially in America.
But you don't have to reserve Firelli for pizza. The company also suggests dashing the sauce onto eggs, avocado toast, oysters, sandwiches, spaghetti bolognese and Bloody Marys.
All the tenets of a day well-spent.