Death & Co. is a pioneer of New York's craft cocktail scene and has been slinging great drinks for 15 years.
More recently, they opened outposts in Los Angeles and Denver.
If you're in one of those three cities, good for you—they're nice.
If you're not, now you can experience Death & Co.'s cocktails from the comfort of your own home. Or wherever you like to do your drinking. Because they put some of their favorite drinks into cans, which are available for nationwide shipping.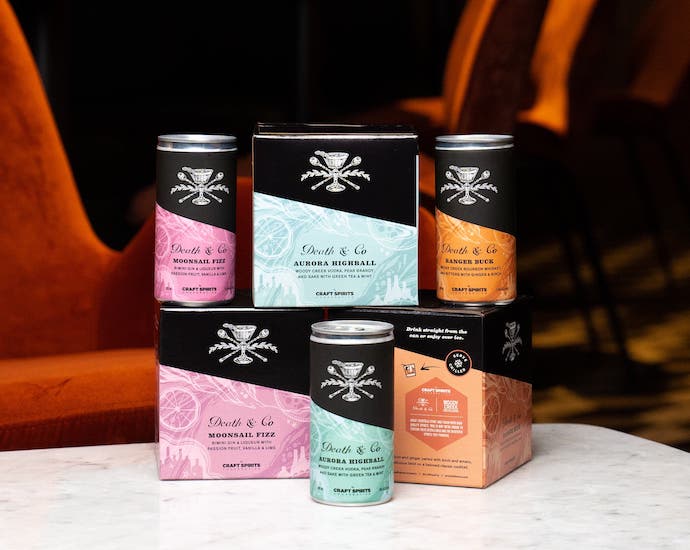 Death & Co. partnered with the Craft Spirits Cooperative to make the cocktails, and they've launched with three options. The Aurora Highball is an intriguing mix of vodka, pear brandy, sake, green tea and mint syrup. The Moonsail Fizz combines gin with red bitter liqueur, passion fruit, vanilla syrup and lime. The Ranger Buck starts with bourbon and also includes amaro, ginger syrup and birch.
Each drink is carbonated and sports a refreshing effervescence. You can drink them straight from the can or pour them over ice, if you're feeling mildly fancy.
There's no substitute for sitting at a bar, interacting with a bartender and watching a drink be made just for you. And, by now, your head may be spinning from the flood of canned cocktails that have hit the market over the past couple years. But most don't carry this pedigree, and as long as you keep going places where glass is verboten, you're going to require good drinks in cans.
If said drink contains birch, so be it.