It takes a special type of person to run toward danger.
Or to paddle toward a massive wave.
Most of us: not that type of person. But Kai Lenny is.
He's one of the world's best surfers, known for riding some of the world's biggest waves, and he's the youngest person to be inducted into the Surfers' Hall of Fame. He's also the author of "Big Wave Surfer: The Greatest Rides of Our Lives," a new hardcover tome that offers an inside look at the sport.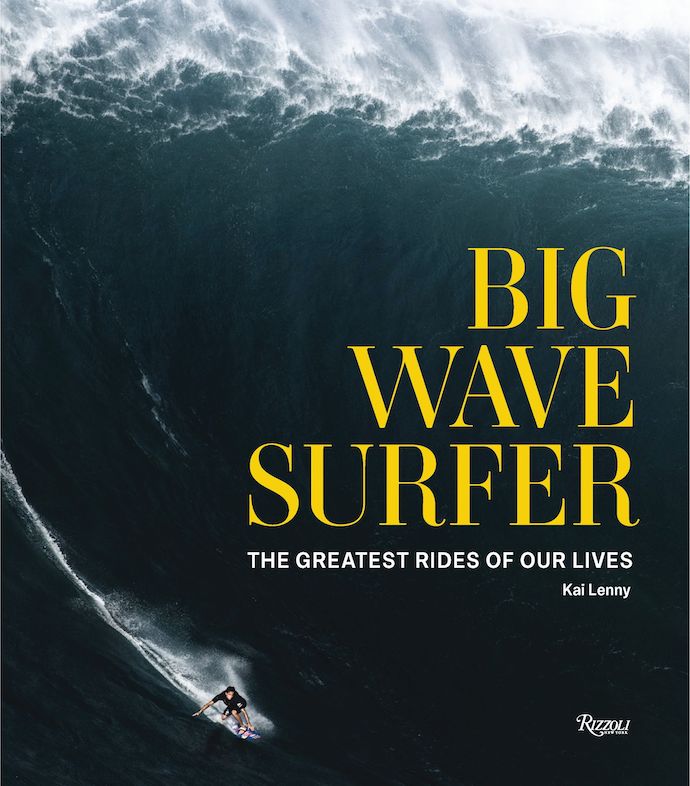 Throughout the book, Lenny shares his personal stories and perspectives, but he's also joined by more than 30 elite surfers—from old-school legends to exciting young athletes—who contribute tales of the greatest waves they've ever ridden. And since the book is published by Rizzoli, you know it's loaded with gorgeous imagery. Flip through the 304 pages to find photos of surfers riding waves in California, Maui and Nazaré, Portugal.
In the book's intro, Lenny says: "There is a spiritual connection to the quest of big-wave surfing, and my only hope is that when you read these stories by some of the greatest ever to ride such giant waves, you, too, can get a taste of the experience."
Those stories may inspire you to take up surfing and catch some massive waves of your own.
Or maybe you'll just set this book on your coffee table as a conversation piece.
It's much harder to drown on your couch.