You may still be wrapping your head around non-fungible tokens, aka NFTs.
But if ever there were a time to learn, it's now.
Because now NFTs have entered a world you do understand: booze.
BlockBar is a new NFT marketplace that connects consumers and collectors with luxury wine and spirits brands, and the first release launches today: a 1973 Glenfiddich single malt scotch that was finished in Armagnac barrels.
Fifteen bottles are available, with each bottle corresponding to a digital token. Upon purchasing the NFT, the buyer becomes the owner of the real-world physical product, and the NFT serves as a digital receipt that verifies the buyer's ownership and the authenticity of the product.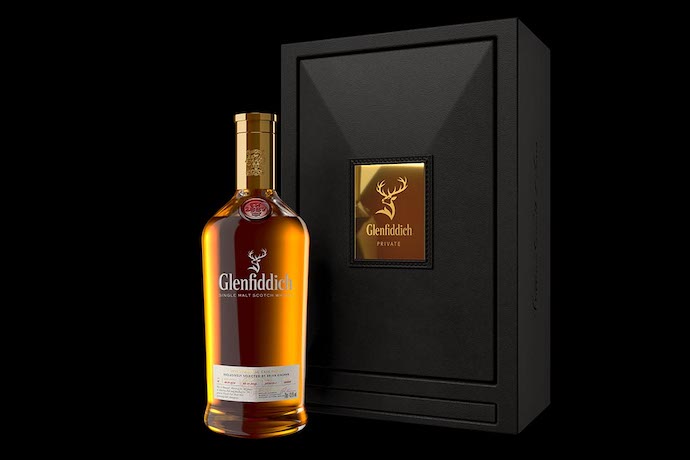 You can purchase a bottle for personal consumption using Ethereum or a credit card. If you want to drink your new prize or keep it in your possession, it will be delivered to you. This process removes the digital NFT from the ecosystem, making the remaining NFTs more valuable.
But if you'd rather buy a bottle for collecting or investment purposes, you can also do that. BlockBar is responsible for storing the bottle at their own secure facility in Singapore. Down the road, if you choose to sell your bottle, you can do so through the marketplace, with BlockBar handling the sale, security and logistics of transferring ownership.
As for this first Glenfiddich release, the 43.9% ABV scotch is presented in a bespoke Baccarat crystal decanter. According to the brand, the aromas are rich and fruity, with plums and figs complemented by sweet syrup notes from the Armagnac finish. The taste is deep and rich with lots of tannin and robust oak notes overlaid with an elegant vanilla sweetness from its years in American oak. The finish is long and sweet with a hint of oak.
If you buy a bottle to hold, rather than to drink, none of that really matters.
It sounds good, though.