We're sorry to report that summer is over.
But only on the calendar. Not in your heart. Or in your glass.
So if you want to keep enjoying summer's most refreshing drink despite the impending forecasts and the beginning of decorative gourd season, you go right ahead. We'll even help you get started with a few thousand bottles of gin.
Ginferno is a new app with a very specific purpose. It features nearly 5,000 gins, hundreds of tonics and lots of garnishes, all to help you get the most out of the extra-refreshing cocktail and its constituent parts. It's available now on Apple and Android devices.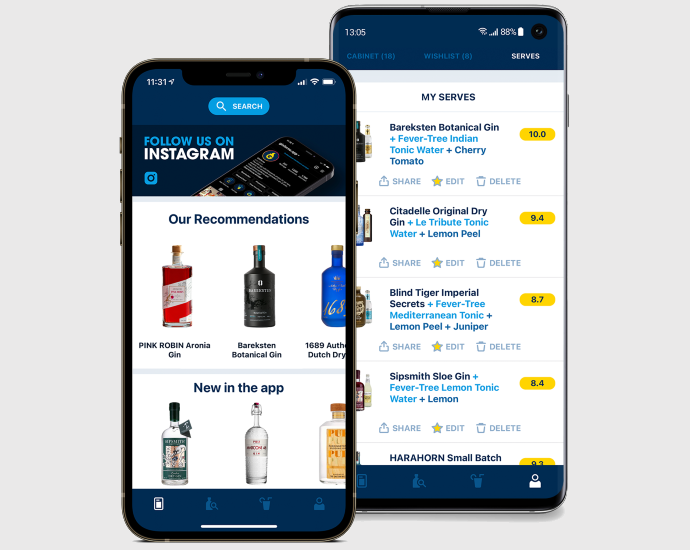 Download the app and start poking around. You'll find information on gin and its many styles, from London Dry to New Western and Barrel Aged. You can browse through the bottles, reading up on your favorites or new expressions from all over the world. And you can get recommendations on what to try, including unique bottles featuring unexpected botanicals that break the traditional mold.
Do the same with tonics and other mixers, and you'll soon know way more about gin and tonics than the next guy.
But if you want to get a bit more hands on, you can also create your own liquor cabinet by scrolling through the products and selecting which gins you own, or create a wishlist by selecting those that you want to try. You can rate bottles and even create your favorite "serves" by pairing your favorite gins with your favorite tonics.
It's a very specialized app, and you'll come away with some very specialized knowledge. Which could come in handy the next time you're at a cocktail party.
Provided people are talking about G&Ts and not, like, world events.