If you need to find a great restaurant anywhere in the world, you consult Michelin.
Sure, it's a French tire company, but that hasn't stopped it from becoming the preeminent arbiter of fine dining, as it awards stars to restaurants from New York to Paris to Singapore.
Naturally, those restaurants are best enjoyed in-person. But you don't have to visit them to drink their wines. Because Wine Access—an online marketplace that curates hard-to-find wines—has teamed up with Michelin-starred restaurants to bring their coveted wine lists directly to your home.
Reserve your spot, and you'll receive five seasonal collections (spring, summer, fall, winter and holiday) of four bottles each, all chosen in tandem with sommeliers from some of the world's best restaurants. Those restaurants rotate, but will feature places like Per Se and Daniel in New York and Californios in San Francisco.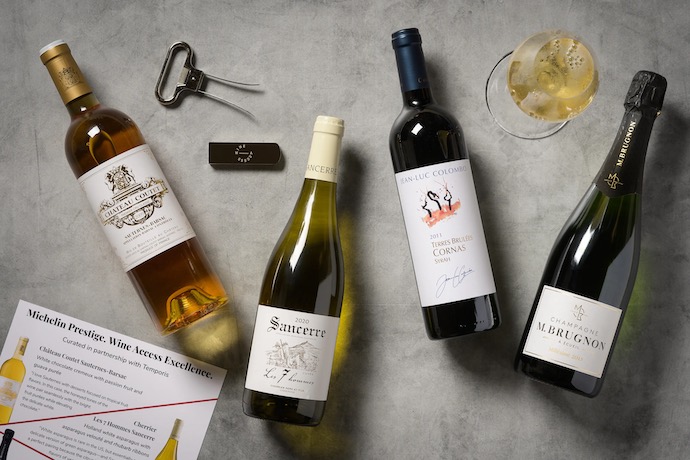 In addition to great wines, each shipment will include food pairing suggestions from the restaurant's chefs and sommeliers, so you might be inspired to whip up a gourmet meal at home. Or at least to order one. You'll also get details and tasting notes to accompany each bottle, so you can learn more about what you're drinking.
The experience is meant to mirror the level of service you'd receive inside these restaurants. But even the best subscriptions can't expertly course out your dinner or fold your napkin each time you leave your chair.
So you're still on the hook for that.