You're familiar with whiskey.
And the Margarita is a good friend, always there for you, particularly when tacos are involved.
But the Whiskarita? That's a different story.
This whiskey-laced riff on the classic Margarita comes from 291 Colorado Whiskey, a distillery based in Colorado Springs. And it just became the fifth cocktail to receive a trademark, joining the illustrious likes of the Dark 'N Stormy, Painkiller, Sazerac and Hand Grenade. Pretty good accomplishment for a drink you've probably never heard of.
What does this mean?
Good question. If means that, while people have been experimenting with Margaritas for decades--subbing in mezcal and other spirits for tequila, getting creative with the citrus, etc.--anything called a Whiskarita must contain 291 Fresh Colorado Whiskey. This 90-proof unaged whiskey is distilled in copper pot stills and tastes clean, mildly sweet and surprisingly complex, a far cry from the poorly made moonshine often associated with white whiskey. It was made for mixing and is meant to replace other clear spirits in drinks.
"Margarita? I don't know her… as a whiskey distiller, I drink whiskey in everything," said 291 CEO and distiller, Michael Myers, in a statement. "White whiskey is an American spirit which mixes well in cocktails. I created the Whiskarita before I started my distillery, and it was the first cocktail served in our tasting room. It's been a best seller ever since."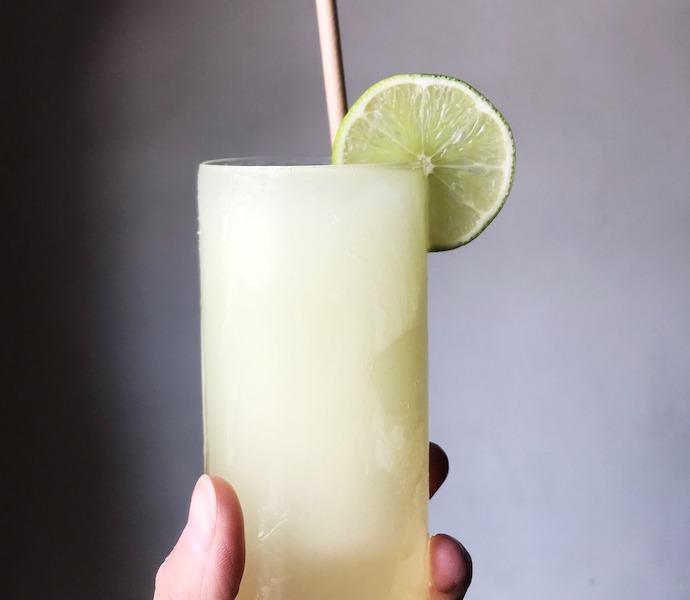 Here's the one and only recipe.
Whiskarita
1 1/2 ounces 291 Fresh Colorado Whiskey
3/4 ounce triple sec
1 1/4 ounces lime juice
3/4 ounce simple syrup
Shake ingredients in a tin with ice. Strain over ice into Collins glass. Garnish with fresh lime wedge.
So, do you absolutely have to make a Whiskarita with 291 Fresh Colorado Whiskey? Technically (and legally) yes, if you want to call it a Whiskarita. Otherwise you could risk legal action.
What if you're at home and no one's watching?
We won't tell if you don't.