Quick update.
We've checked with the powers that be and, yes, Valentine's Day is still happening this year.
Sorry if you've been caught off guard, but we're here to get you back on guard.
Below you will find 10 of the best edible and potable Valentine's Day gifts on this planet or any other. We're talking about engraved tomahawk chops, heart-shaped ravioli, weirdly romantic pastrami and spicy condiments, all available to be packed up and shipped to you or a special someone just in time for your material displays of love.
Of course, there's no relationship requirement to enjoy anything you see here, so self-gifting is also encouraged. Because, sometimes, the best tomahawk chops and pastrami sandwiches are the ones you don't have to share.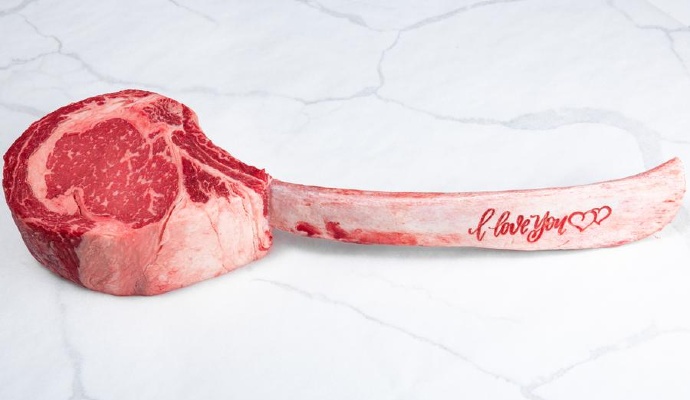 Your Valentine probably isn't expecting this 40-ounce dry-aged black Angus beef tomahawk steak that looks like a prop from The Flintstones. And they're definitely not expecting it to be engraved with a personalized message on the bone. But they are probably expecting you to cook it for them. $172, Pat LaFrieda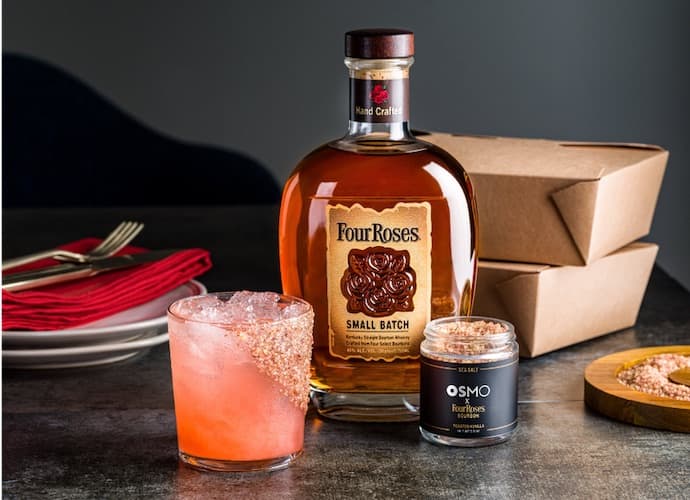 For anyone who's "not a flowers person" but is definitely a bourbon person, here's a bottle of Four Roses Small Batch bourbon paired with Osmo's Toasted Vanilla Bourbon finishing salt. $61, ReserveBar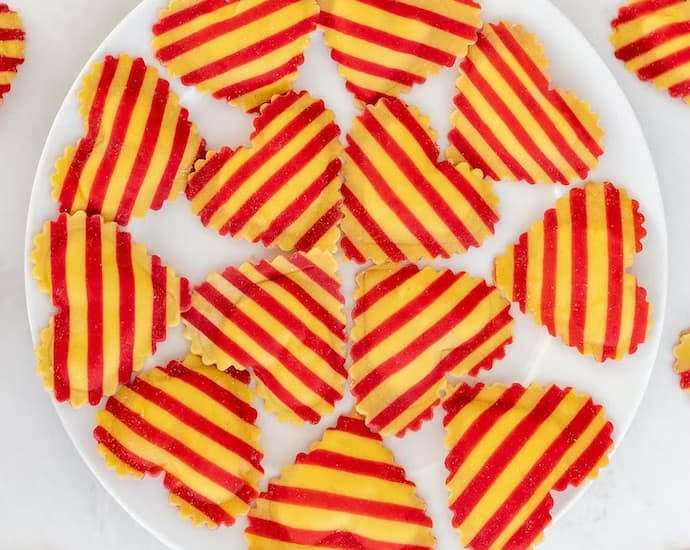 The nonna behind Nonna Dora's Pasta Bar in NYC makes these heart-shaped ravioli by hand. They're striped with beet puree for color, stuffed with Italian ricotta and served with saffron cream sauce. $100, Goldbelly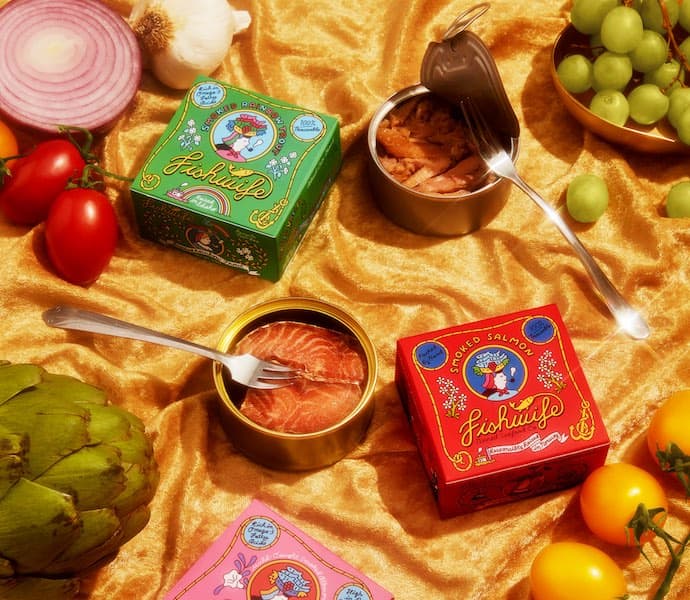 We can't confirm this, but if you gift your Valentine a bunch of smoked, tinned fish, you might be the first person to ever give someone a bunch of smoked, tinned fish for Valentine's Day. If that's the route you want to go, it's smart that you're choosing high-quality rainbow trout from Idaho, albacore tuna from off the Pacific coast, and Atlantic salmon from Norway. Especially because each is brined in sea salt, extra virgin olive oil, brown sugar and garlic salt, and then smoked in small batches over natural wood at a family-owned cannery in Washington State. $33, Fishwife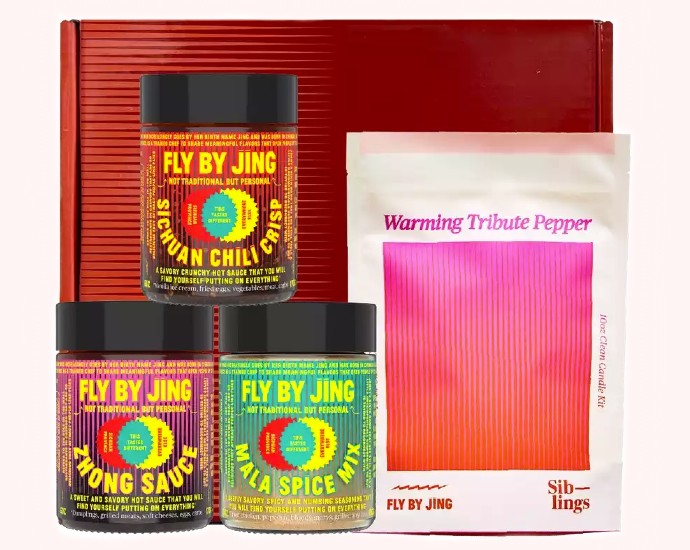 Fly by Jing makes some of the best condiments in the game, and their new Flame and Tingle gift set is perfect for Valentine's Day. It includes the fan-favorite Sichuan Chili Crisp, Zhong Sauce (a sweet and spicy sauce inspired by the classic Chengdu street snack Zhong Dumplings), Mala Spice Mix, (a flavorful mix of 11 herbs and spices to improve any dish) and all the necessary supplies to make your own pepper candle. $56, Fly by Jing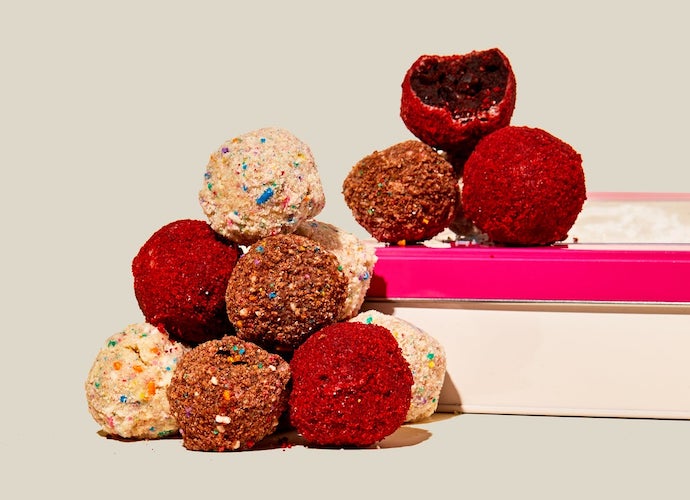 Milk Bar's assorted truffle box features 18 decadent truffles across three flavors: red velvet, birthday cake and chocolate. $49, Milk Bar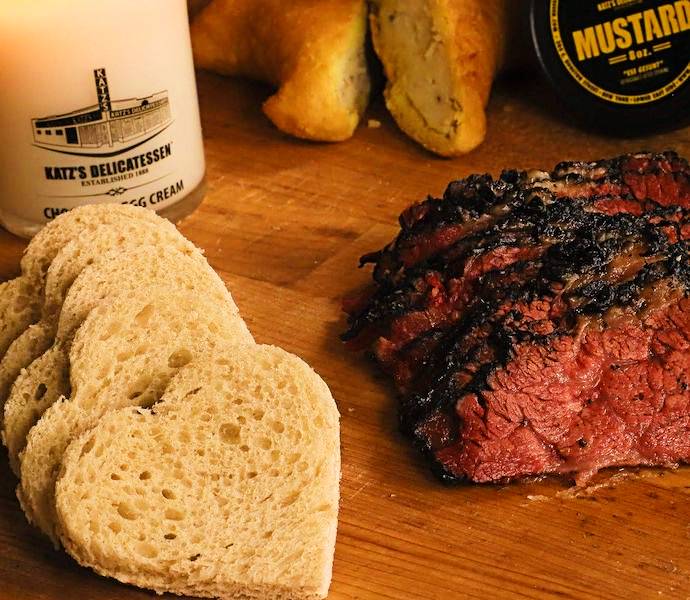 Whether you have a Valentine or not, this is just a smart purchase. It's two pounds of Katz's legendary pastrami (the most sensual of all the salted, cured meats), plus all the necessary accoutrements, including heart-shaped rye bread, mustard, Russian dressing and crunchy pickles. Also enclosed: a chocolate babka, cinnamon rugelach and a chocolate egg cream scented candle to set the mood. $145, Katz's Delicatessen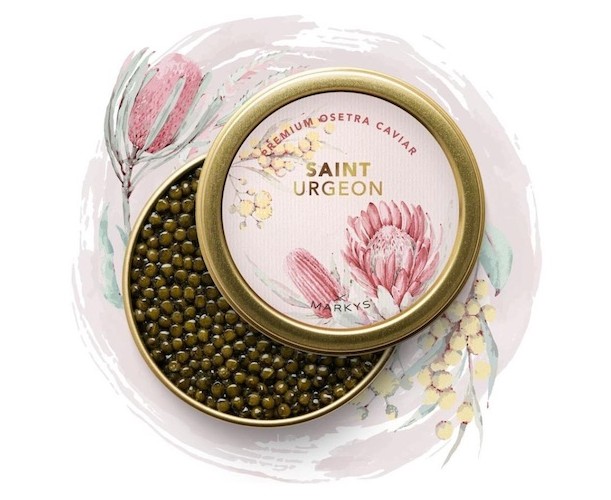 This premium Osetra caviar comes from northern Israel and was curated by Marky's and Top Chef Season 19 winner Buddha Lo. And it comes in Valentine's Day-friendly packaging. Gift this with blinis and a bottle of wine, and suggest that you open it together. $100, Marky's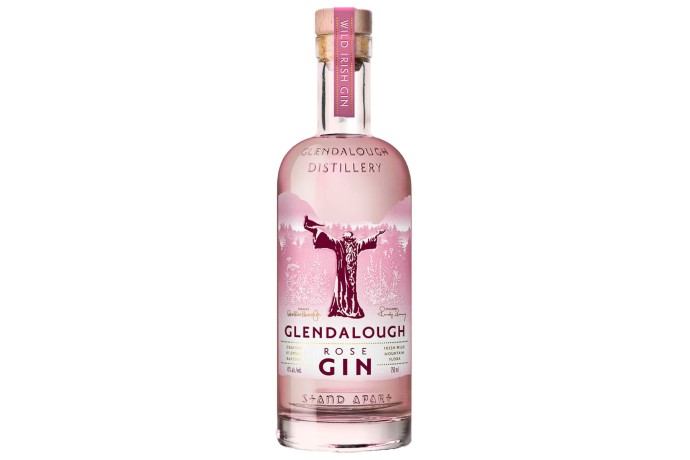 Glendalough Rose Gin is distilled with wild roses and has notes of sweet spices and citrus. It looks good in a glass but also does fine work in a Gin & Tonic. $41, ReserveBar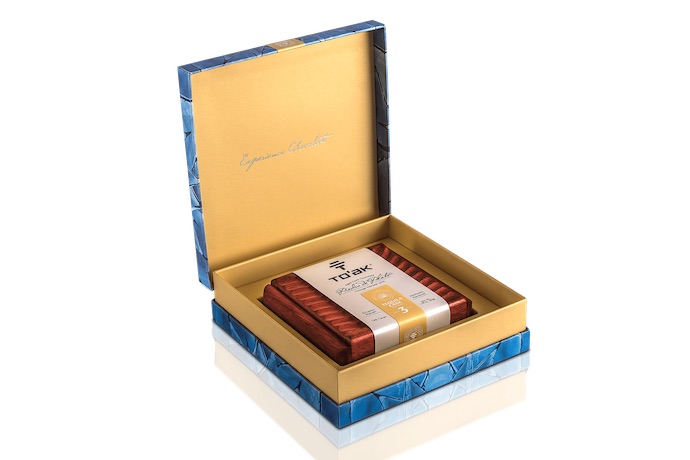 Drawing inspiration from whiskey and wine, To'ak ages its dark chocolate in various oak casks, from Spanish elm and Andean alder to barrels that once held tequila and scotch. $35+, To'ak