Standard & Strange is one of the most respected denim shops in the world.
They also sell extra-nice shirts, boots, leather jackets, knitwear and other items for swaddling yourself in durable handsomeness.
Plus whiskey. Now that list includes whiskey.
It may seem a strange fit, until you consider that—rather than specializing in menswear—they specialize in things you enjoy.
The new Mizunara Single Cask Whiskey is a collaborative effort between Standard & Strange, independent master distiller Rob Easter (maker of Workhorse Rye) and some really old Japanese trees.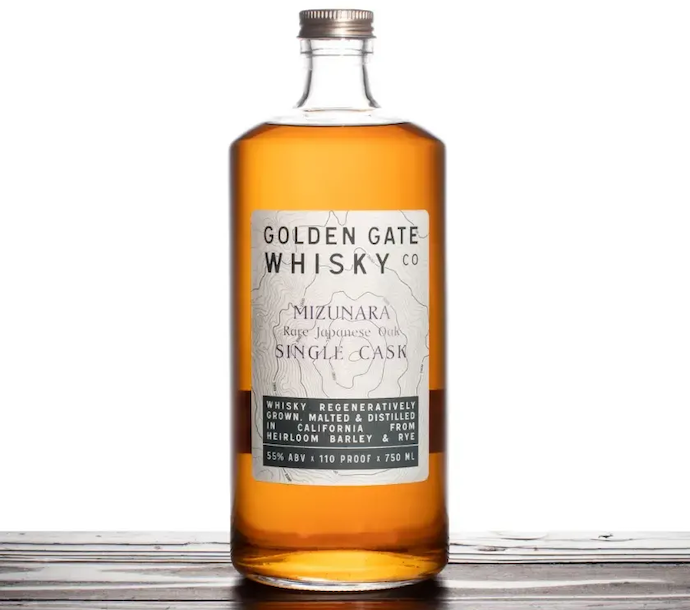 The barley-and-rye spirit is distilled in a copper pot still and then aged for one year in a barrel made from 200-year-old Mizunara oak. This rare and delicate wood is known for its unique flavor profile and has been popping up recently in scotch and Irish whiskey releases. In another nod to Japan, the bottle is made in Osaka.
The whiskey is a warm 110-proof, with tasting notes that include caramelized citrus, fresh tobacco, sourdough toast with stone fruits, fresh cotton, hazelnut and mint.
Should menswear guys be entering the whiskey market? We don't know. But if they keep putting out drams as unique as this one, we're not going to complain.
Besides, jeans are great. But they don't go nearly as well with a good cigar.