If you want to cook like David Chang, you need to have natural talent and put in years of intense work.
But if you want to cook almost like David Chang, just buy the same ingredients he uses.
You can do that now thanks to the just-launched batch of Momofuku Products, a lineup of condiments, salts and sauces that can transform your home cooking into something... better than usual.
For the past 10 years, Momofuku's Culinary Lab has been researching the origins of flavor and developing products that have been used in their own kitchens, plus other restaurants you've heard of, like Eleven Madison Park and Gramercy Tavern. Now, all that research and effort is benefitting you directly.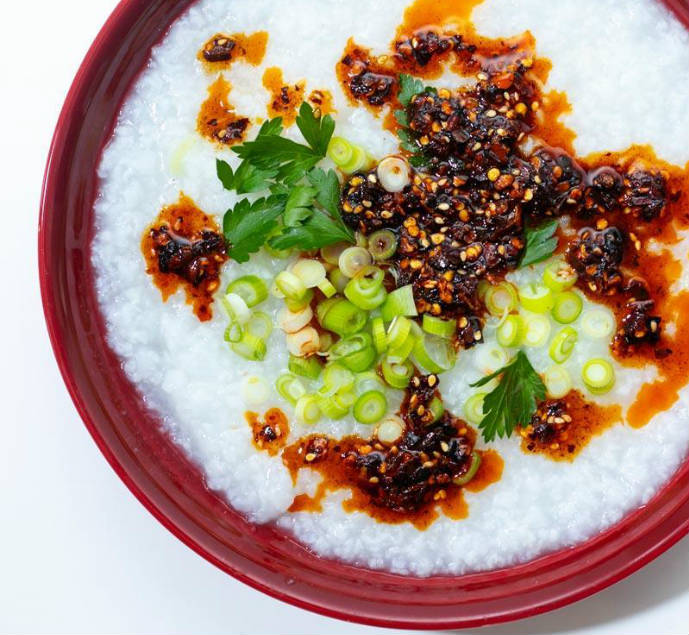 Momofuku's online market is currently offering the Chili Crunch, a spicy-crunchy chili oil that adds flavor and texture to any dish. For starters, throw it on top of fried eggs, sliced cucumbers, sautéed vegetables, noodles, tacos and roast chicken.
There's also a three-pack of seasoned salts (Savory, Spicy and Tingly) that are loaded with the same umami-rich ingredients used in Momofuku restaurants. Try them in place of salt and pepper to season meats, fish, veggies and even pizza.
Later this fall, they'll release the Momofuku Liquids three-pack. That'll include Soy Sauce (steeped in kombu, it's rounder and more umami-forward than most), Tamari (a lighter sauce perfect for finishing dishes and dipping) and a cold-pressed Toasted Sesame Oil, which adds nuttiness and depth to a variety of dishes.
Consider them your secret weapons.