Want to make a cocktail?
Try the Internet. It's got everything.
Want to make a cocktail while possibly offending a loved one?
Try this.
"Classy as Fuck Cocktails" is a new book that celebrates the fine arts of drinking and swearing. The 128-page hardcover tome is available now and features more than 60 recipes for all occasions, from brunch to nightcaps.
"Feeling classy as fuck? Have a Bellini. Life kicking your ass? Try a Corpse Reviver. Expecting company? Batch that shit!"
Those are actual words of wisdom from the book. So, clearly, they're taking the theme seriously. And the book itself has a gold foil-stamped cover, gilded page edges, metallic ink and copious amounts of calligraphy, making for a stylish gift or addition to your home bar.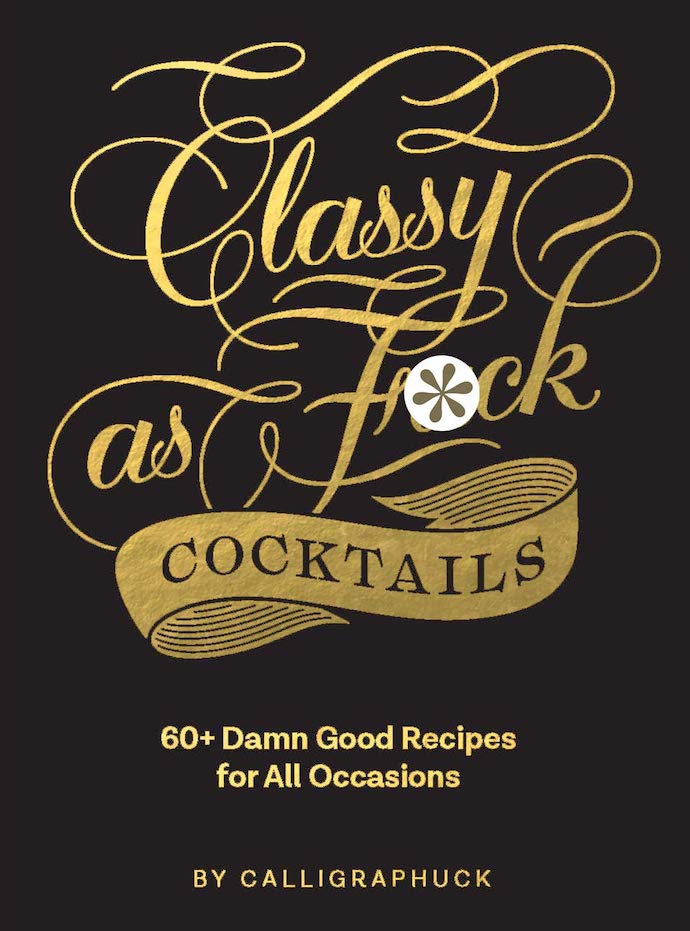 Inside those salty pages, you'll find recipes ranging from tried-and-true classics like the Old Fashioned, Penicillin and Caipirinha to creative twists using tea infusions and shrubs, plus variations to make low- and no-alcohol options. It also covers the basics on glassware, bar tools, spirits, and techniques, so you'll be ready to knock out some good drinks for your guests or even just for yourself during an evening of self-care.
At the end, you can flip through pages on lesser-known spirits like soju, baijiu, aquavit and amaro.
So, even if your intent in buying this book was just to stock a bookshelf or shock your mom, you still might learn something.