Making cocktails at home can be very rewarding.
Provided you know what you're doing and already have all the proper tools, ingredients and glassware.
Which is a big assumption.
So, if you'd rather leave the heavy lifting to the professionals, you still can—and all without venturing inside one of those enclosed drink-dispensing spaces you used to frequent.
DraftPass is a new service from Sourced Craft Cocktails, which is the largest craft cocktail delivery company in the country. Through a partnership with GrowlerWerks, the mini keg people, they're bringing draft cocktails directly to your home. DraftPass is available now in several major markets, including Austin, Chicago, Dallas, D.C., Los Angeles, NYC and San Francisco.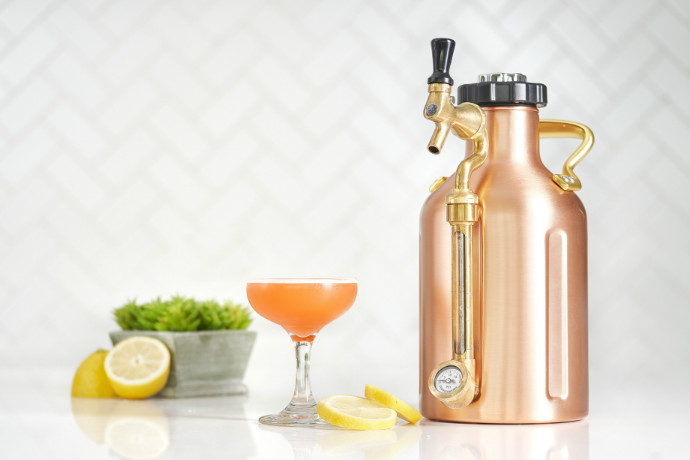 The kegs come in two sizes: 64-ounces and 128-ounces, which hold 15 and 30 draft cocktails, respectively. And you can choose to have that keg filled with a dozen different drinks, each freshly-made by a local bartender in your city.
The menu includes a few classic cocktails, like the Paloma, Bee's Knees and Gold Rush, as well as original concoctions, like a Spicy Mezcal Watermelon Cooler and the Cosmico, which contains silver tequila, agave syrup, lemon juice and Aperol. The liquid lasts for seven days in your refrigerator, so that'll give you enough time to work through 30 drinks—ideally with some help from your friends.
When you order your first batch, the keg is yours to keep, and it will be filled with your choice of drink at no extra charge. Then when it's time to restock your supply, or you want to try a different cocktail, you simply order a refill. A masked-and-gloved-up bartender will come to your house to refill your keg and charge the infuser with CO2 right at your front door.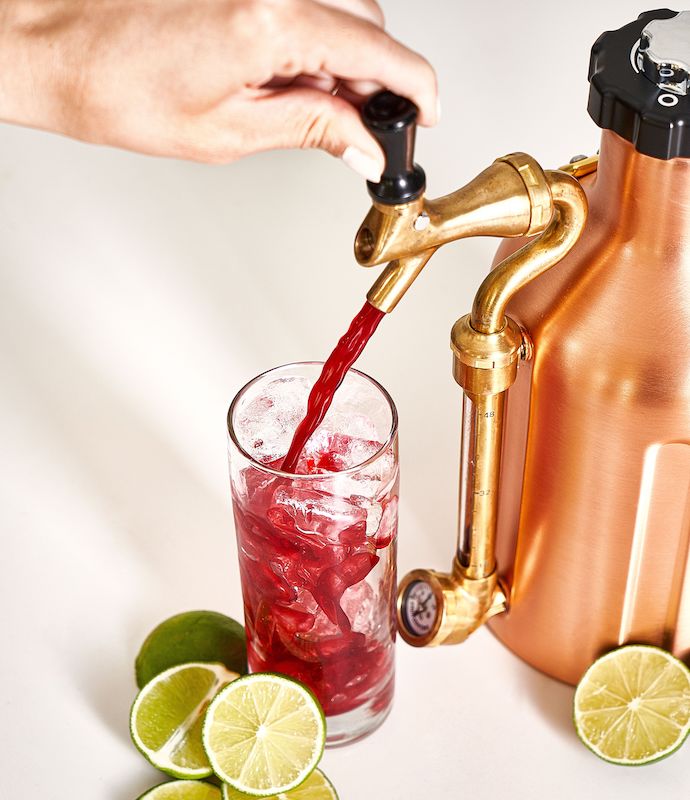 That's a lot easier than making a bunch of cocktails yourself. Especially when you're busy hosting a barbecue, watching nine straight hours of football, attending to your campfire or enjoying a labor-less Labor Day.
If, for some reason, you don't need a keg full of cocktails, you can also choose to have a cocktail kit delivered. In that case, you'll get a bottle of booze, all the necessary mixers and garnishes, and directions for how to construct 12 drinks.
The best part: Whether you go keg or kit, all deliveries are made by out-of-work bartenders, so you're able to support the people you used to sit across from. In the last four months, Sourced was able to put $300,000 directly into bartenders' pockets.
You drink because you care.