While everyone was going crazy bulk-buying toilet paper and hand sanitizer, you smartly saved your money and bided your time.
Now, the time has come for you to finally invest that money in your own barrel of prized Japanese whisky.
See, Dekanta is your go-to retailer for all things Japanese whisky. And now they're supplementing all those hard-to-find bottles with the opportunity to buy an entire single malt cask from Nagahama, one of Japan's best new craft distilleries.
First, clear some space on your bar. Then, weigh your options. You've got three, and each nets you a full barrel of nightcaps.
1) Purchase a 220-liter calvados cask containing new-make Nagahama whisky.
2) Purchase a 225-liter sherry cask containing new-make Nagahama whisky.
3) Purchase a 225-liter madeira cask containing new-make Nagahama whisky.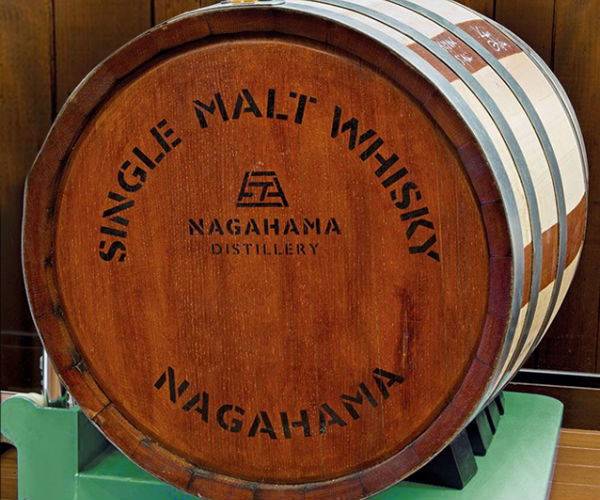 Because of the different casks, each of the above will vary in flavor profile. But whichever route you go, your purchase includes seven years of on-site storage at no additional cost. So, you'll have to be patient. But once those seven years are up, you'll be the recipient of a whole damn barrel of perfectly-aged booze. However, if you'd like to go even longer, you can continue aging your whisky for a small annual fee.
Once you make the purchase, you'll get photographs of your beautiful, sleeping cask, plus a certificate of ownership, a 100ml sample of Nagahama's unreleased single malt, a bottle of Nagahama new-make whisky and a bottle of its award-winning Amahagan World Blend Edition. All that will help you kill time until your barrel is ready, at which point the distillery will transfer the contents of your barrel into bottles. Factor in the typical evaporation rate, and after seven years you should be left with a solid 275-280 bottles of whisky.
In the meantime, you're welcome to visit your cask. Just fly to Japan, and make your way to the small Nagahama distillery, which lies about 50 miles northeast of Kyoto. Introduce yourself to your barrel, talk softly to it, run your hands over the wood, and wrap it in a warm embrace.
You may get some quizzical looks. You may even be asked to leave.
But legally, that whisky is yours.