In this age of not-going-out-much, it can be difficult to source all your favorite foods from your go-to restaurants and grocers.
Because they might be closed.
But there's still a way to score the same quality items as before.
Local Porter is an online marketplace that sells groceries and ingredients from small restaurant suppliers and food producers—the same items used by some of the country's best chefs.
So now, you can support the little guys without leaving home. Or putting on pants.
When the whole world changed because of COVID-19, restaurant suppliers were left without their built-in customer base. Even now that restaurants have slowly opened back up in many areas, sales numbers are still woefully low. That's where you come in. If you can't (or don't want to) eat grass-fed beef and cave-aged cheeses at your local restaurants, you can still support the people making the products.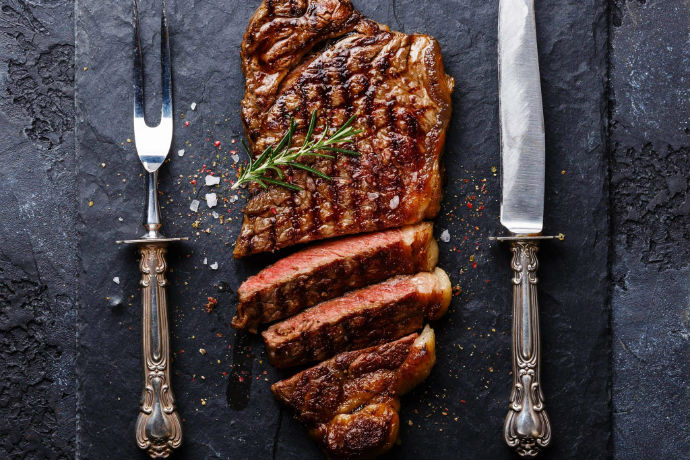 Browse through the site, and you'll find categories ranging from meats, cheeses and baking essentials to pastas, oils and vinegars, coffee and tea, spices and preserved goods. So it's easy to create a shopping cart of short ribs, camembert, bucatini, San Marzano tomatoes, finishing salts and logs of soppressata. Or whatever it is you like to eat on random weekdays.
If you want to buy in bulk, or are prepping for the apocalypse, you can procure 11-pound bags of beans, barley and farro. You can also buy various market packs, like the Backyard Barbecue Pack with burgers, steaks and sausages, or the Whole Animal Pack, which features 12 pounds of beef across eight different cuts.
That should hold you over for awhile.