If you've got some time on your hands, you might as well fill those hands with doughnuts.
That's been our guiding principle for awhile now.
And it's all made easier with this new doughnut kit from NYC shop Doughnuttery. They're known for making hot, fresh, uniquely-sugared doughnuts, and now they're offering a simple DIY solution for getting more of their fried confections into your life.
The kits are available on Amazon for national shipping, and if you live in New York, you can place a delivery or pickup order through Seamless.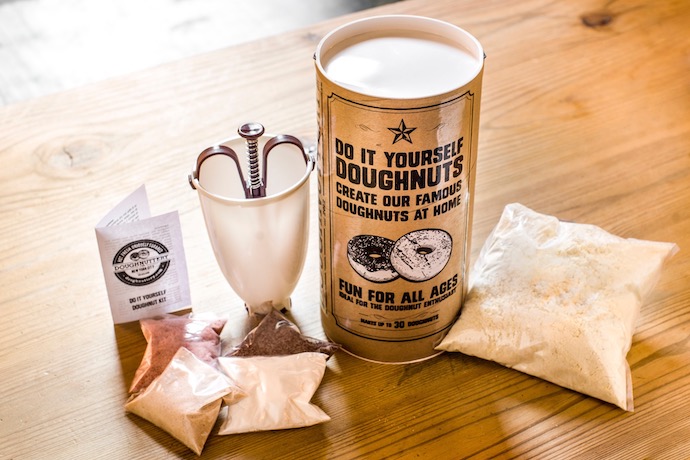 Inside the kit, you'll find one pound of doughnut mix (enough for about 30 small doughnuts), plus a dough depositor, a handy instruction guide and four sugars: cinnamon, coco loco, lemon pop and speckled strawberry. The instructions will walk you through the process, from mixing the dough and letting it rest to using the proper oil and depositing the dough into said oil.
When that's done—all in, you're looking at about 20 minutes—you'll have a batch of freshly-fried doughnuts ready for inspection. Coat the tops with the provided sugar blends, and start snacking.
That warm, happy sensation you're feeling... it's the sense of accomplishment that accompanies a job well done.
Or maybe it's just a sugar rush.