Drinking around a campfire is a treasured pastime.
Beer, wine, whiskey... it's all good.
But a craft cocktail that you made yourself: that's some next level camping.
To make it happen there's "Camp Cocktails" by Emily Vikre, a new book dedicated to outdoor drinking. It's stocked with easy-to-make drinks that you can enjoy on camping adventures, hikes or in your own backyard.
Vikre is the co-founder of Minnesota-based Vikre Distillery, so she knows her stuff. Within those 190 pages, she'll teach you how to stir, shake and strain your way to a tasty beverage, whether you're backpacking, car camping, glamping or just hanging out in a hammock. Naturally, the drinks get more elaborate the more supplies you're likely to have on hand.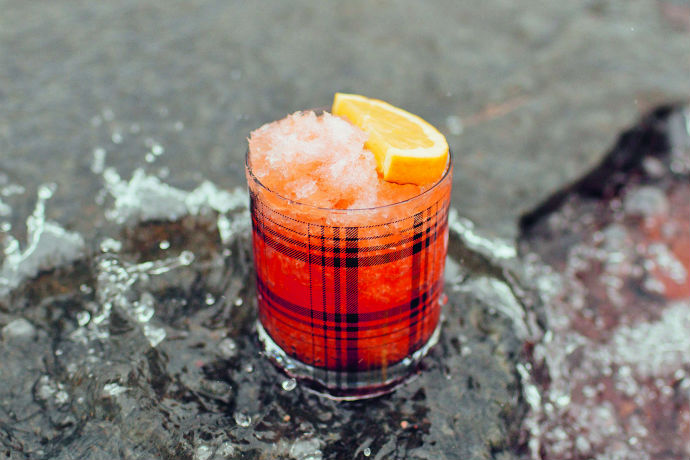 Each recipe comes with easy-to-follow instructions, and many feature bartender-provided tips and hacks. There is even a chapter dedicated to foraging and found ingredients that will teach you to make syrups, liqueurs and bitters from the things you just stepped on.
Follow along, and you can make tried-and-true drinks like a Bloody Mary or Spiked Arnold Palmer alongside Italian-inspired concoctions like the Sbagliato Slushy, with vermouth, Campari, prosecco and Italian orange soda. There's the warming Salted Nutella Hot Chocolate and Hot Apple Cider, which are the boozy equivalent of a good blanket. And there's even a Marshmallow Mule, which combines your liquor of choice with a marshmallow-ginger syrup.
Worse case scenario, you'll have whiskey and marshmallows in your bag.
So you've already won.