Urban Cowboy was that 1980 western with John Travolta and Debra Winger, mechanical bulls and lots of two-stepping.
But don't let that ruin what we're about to tell you.
Because Urban Cowboy is also a new lodge in the Catskills that you can visit for fly-fishing and quiet reflection. Or a romantic getaway. Or late-night bonfires and whiskey with all your friends. The point is, you've got options, and none of them involve Travolta. It's soft-open now (contact them directly to inquire), with online bookings beginning March 1.
This place comes from the same folks behind the Urban Cowboy in Brooklyn and Nashville and the Dive Motel, also in Nashville. But each space is drastically different. This one's located on an old, restored property about two and a half hours north of NYC.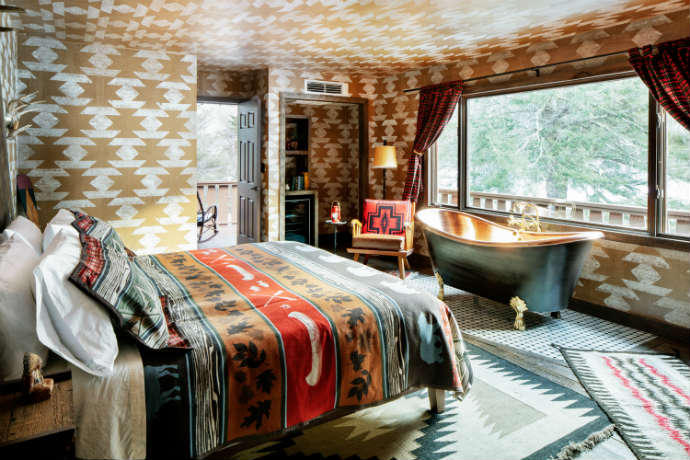 It's set on 68 acres of wilderness and features five standalone buildings and 28 rooms. Those rooms are all unique, with custom furniture, eclectic wallpaper, patterned blankets and other curios to keep your interest. Like clawfoot soaking tubs, inviting fireplaces and private patios.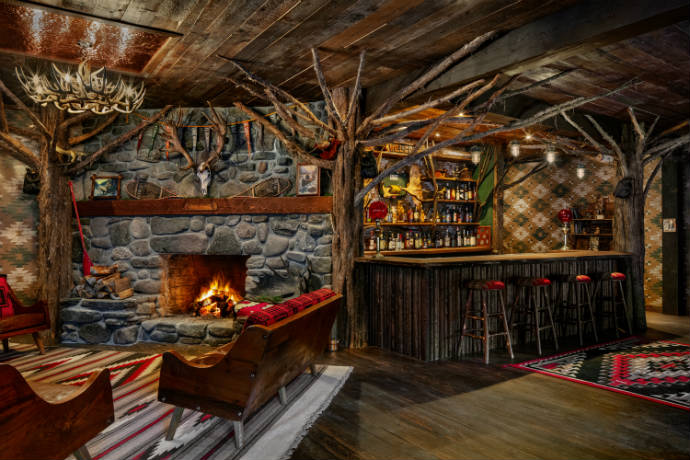 The cowboy aesthetic continues throughout the space, including the bar and restaurant. The former is stocked with thirst-quenchers like local beers, spirits and hand-picked wines. If you're hungry, you can tuck into a seasonal menu of foraged ingredients cooked over an open fire. Which improves upon the canned beans eaten by cowboys of yore.
If you decide to leave the cozy confines of the lodge, the outdoors are ready for you. You can go fly-fishing on Esopus Creek, hike the nearby mountain trails or just sit around the nightly bonfire. After a couple days, you'll forget that you don't have cell service.
Or you'll go mad. It's 50/50.