Claridge's in London.
Raffles in Singapore.
The Peninsula in Hong Kong.
Legendary hotels, to be sure.
But each leaves room for improvement via the brazen lack of disco balls.
For that, you must visit the Dive Motel, a rather remarkable slice of Americana disguised as a vintage roadside motor inn—but that's really more of a boutique hotel and pool club—now open in Nashville.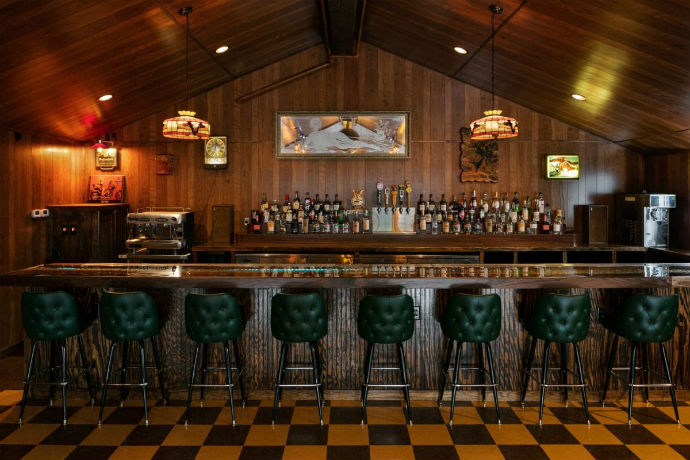 With its iconic signage, wooden walls, shag frippery and general 70s vibes, the place looks something like an Elk's Club lodge mated with the Madonna Inn. With tongue so firmly in cheek that it almost disguises its USA-made luxury frills like Wright bedding and bath products from EO.
If you're staying over, you have 23 crazy-ass rooms to pick from. Some are woodsy little cabins with jackalope trophies. One king room resembles a bachelor pad with red wallpaper and faux leopard skin headboards. Another comes in pink. With unicorn art. And the honeymoon suites have side-by-side soaking tubs.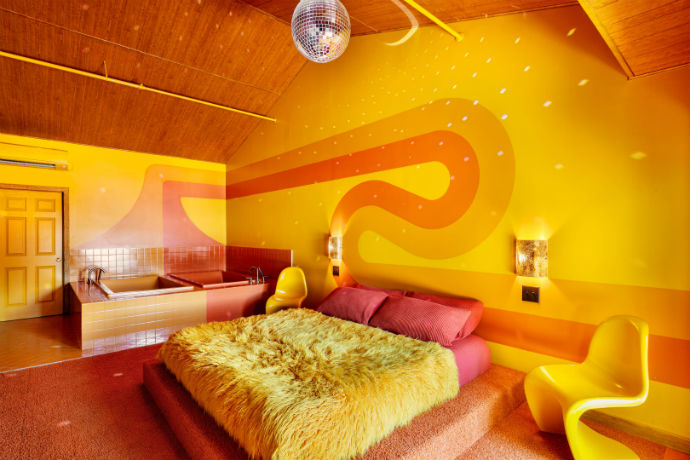 What they do have in common is a nicely-curated minibar and something called the "party switch." Hit that, and a disco ball starts spinning with four accompanying radio stations playing channels dubbed Sex, Drugs, Rock & Roll and Sleep. So, you really can't lose.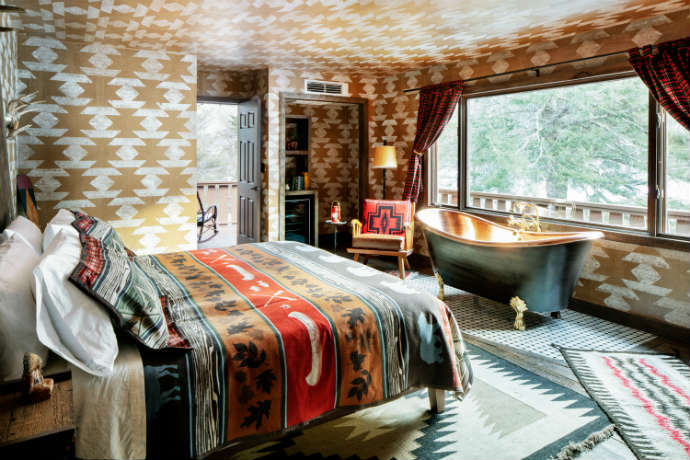 If you're renting a room, you can also eat and swim on the property. The World Famous Dive Bar opens at 9am for cold beers, burgers, hot dogs and smothered fries. There's a disco ball in there, too.
Or you could always just grab a day-pass for the Swim Club to take advantage of the heated pool, hot tub and sun deck.
But that feels like the easy way out.