The big game is nearly upon us.
No, we're not talking about Best Costume Design. That's the next Sunday.
We're talking, of course, about that still-legal gladiator brawl known as the Super Bowl.
And since your ability to affect the outcome of the game is somewhat limited from the comfort of your couch, we're going to focus on the one thing you can completely dominate: the snacks.
So today we come together in shotgun formation to bring you the very best Super Bowl Sunday foods that you can get delivered straight to your place from legendary brewers and restaurants.
Hut, hut... hike!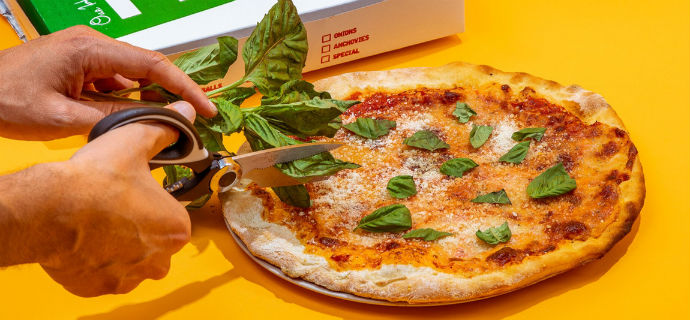 The Pizza: 55-year-old Brooklyn pizza legend DiFara just started shipping its Neapolitan and Sicilian-style pies across the country, saving you the hour wait in line even born-and-bred Brooklynites often have to endure.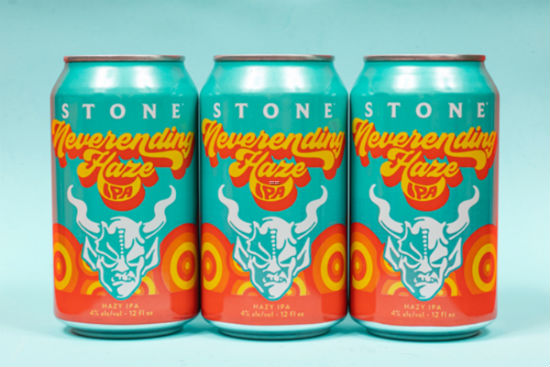 The Beer: Stone Brewing just debuted a new "Neverending Haze IPA," an India Pale Ale that comes in at just 4% ABV, allowing you to drink more than a few and still be able to determine whether or not Shakira's hips lie. We know you can't wait.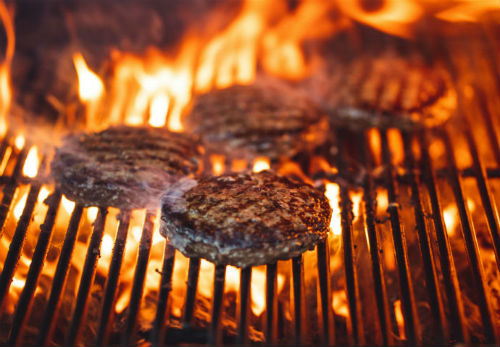 The Burgers: This year you'll order your patties from Booze Dogs, featuring ground pork-and-beef blends marinated in bourbon, gin, or rum. Two birds, one boozy stone.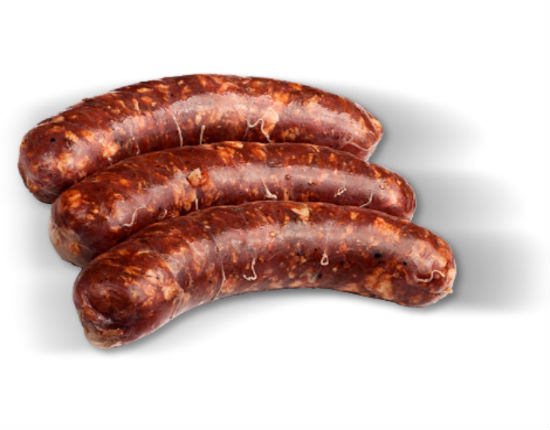 The Links: California's Flannery Beef has a sterling reputation among chefs for ranch-raised, prime Holstein beef that it dry-ages itself. And they also offer sausages, including a hot smoked blend mixed with beer from Lagunitas. Make them give you some. By sending them money.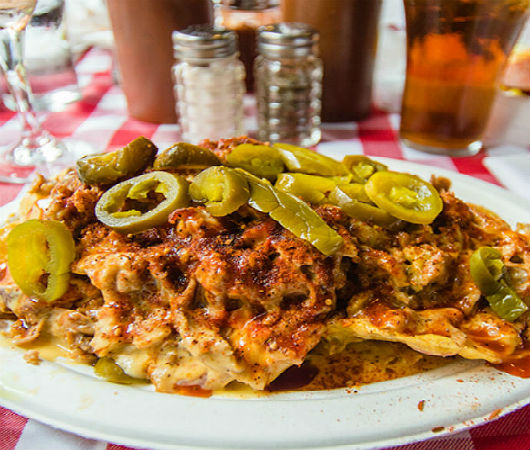 The Nachos: Charlie Vergos' Rendezvous is now shipping Memphis BBQ nacho kits featuring 2-lbs. of pork shoulder, cheese, chips and pickled jalapenos. The rest is really up to you. Come on, you got this.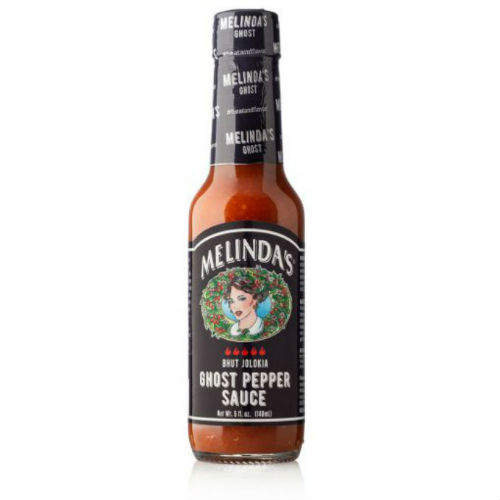 The Hot Wing Sauce: Chances are, you can get hot wings from a nearby wings spot. Chances are, you cannot get those hot wings with ghost pepper sauce. Which is why we're recommending Melinda's ghost pepper sauce to douse the wings of anyone who dares. Just don't use our name when the cops come.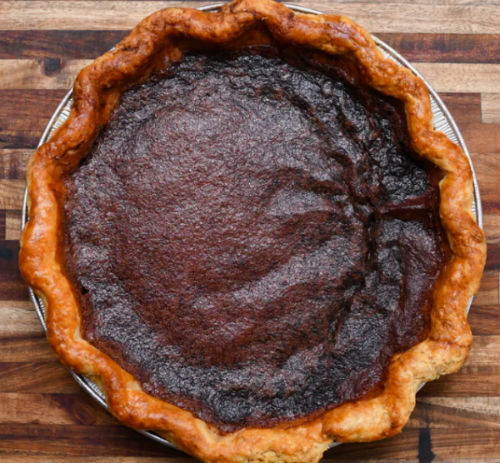 The Sweet Stuff: Mashama Bailey's spiced chocolate chess pie is now shipping from the Grey in Savannah. Regardless of who wins the game, this will win the party.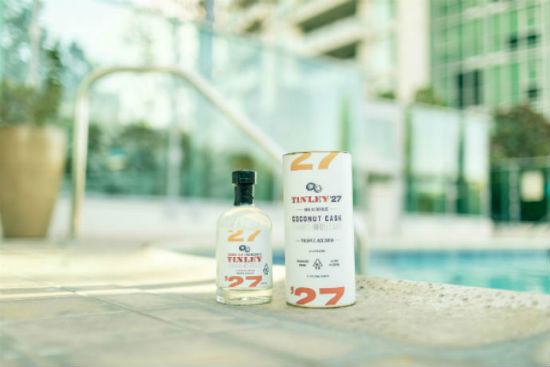 Um, Other Stuff: Tinley '27 is a new alcohol-free, low-dose cannabis elixir inspired by your favorite spirits. So you can make cocktails out of it or just take a shot. And feel a little warm and fuzzy as large men are busy destroying each other.