January always brings some baggage with it.
For starters, you'll be writing 2019 on datelines until at least April.
And, despite the promise of a new year, it's still winter.
But, as the old saying goes, problems are just opportunities waiting to be fixed... with liquor. In this case, by the most wintry and hygge-inducing of all beverages: the hot toddy.
Fortunately, making a life-affirming hot toddy isn't difficult. You just need some booze, some water or tea, a sweetener and spices, like a cinnamon stick or star anise. And yet, the helpful folks at Aberfeldy just went and made it even easier by offering everything you need in one handy kit.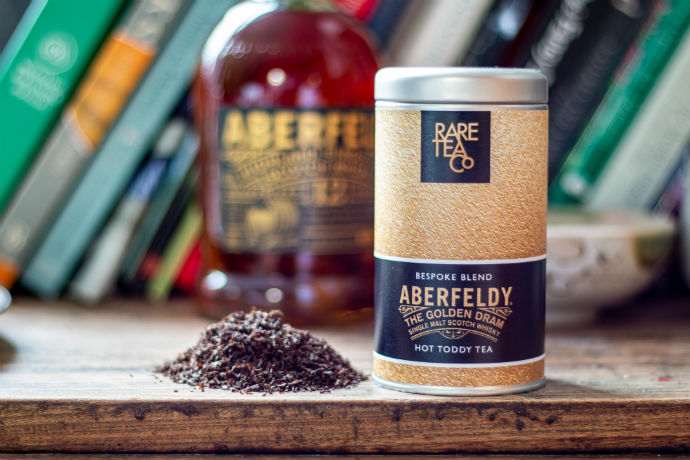 The Aberfeldy DIY Hot Toddy Kit is online now, just in time for National Hot Toddy Day, aka January 11. Order one for yourself, and you'll receive the following essentials:
1 750 ml bottle of Aberfeldy 12-Year-Old Scotch Whisky
1 tin of Rare Tea Co. x Aberfeldy Hot Toddy Tea
1 hot toddy mug
1 jar of the Native Guy honey
1 bundle of cinnamon sticks
1 recipe card
The star of that show (besides the obvious: scotch) is the hot toddy tea spice blend. It's a collaboration between Aberfeldy and tea expert Henrietta Lovell of Rare Tea Co. And it's packed with all the warming flavor you require, so you can go from not drinking a toddy to drinking a toddy within seconds. Just heat some water, stir in the spice blend and then add scotch, honey, cinnamon and whatever else you're into.
Like more scotch.