There's nothing quite like a perfectly-balanced, handmade cocktail.
Unless, of course, you're on a boat, having a picnic or trying to smuggle a drink into a theater.
For all those scenarios—and many, many more—there's B&K Cocktails, a new outfit that's making and then bottling classic drinks so you don't have to. They've launched in California and Texas and will soon be available to purchase online.
B&K was started by a couple of LA-area hospitality pros. After bottling cocktails at their restaurant, they decided to expand the reach of these handy drinks and share them with the world. How thoughtful.
You've got three drinks to choose from. The Old Fashioned is made from bourbon, pure cane sugar and two types of bitters. It also won gold at the 2019 San Francisco World Spirits Competition, which is a nice pedigree. The Manhattan is comprised of bourbon, sweet vermouth and Angostura bitters. And the Daiquiri is a classic combo of rum, lime, sugar and absolutely nothing that's unnecessary or hard to pronounce.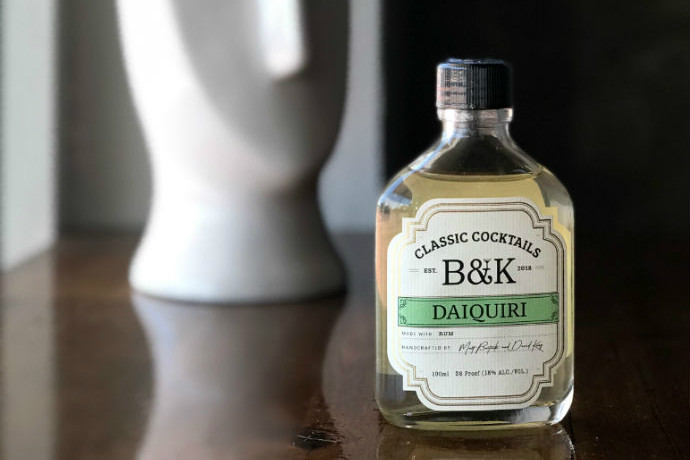 So, the next time you're attending a housewarming party, bring the host a few bottled cocktails. Having a tailgate or al fresco lunch in the park? Same instructions apply. If you'd like to enjoy a good drink on a ski lift, well, this sure beats stuffing a shaker, strainer and ice into your pockets.
And, while it is technically illegal to open your own booze aboard an airplane, it's not illegal to stow it in your bag. Conveniently, these bottles are exactly 100ml, so they just make the cut for your carry-on.
You didn't hear it from us.