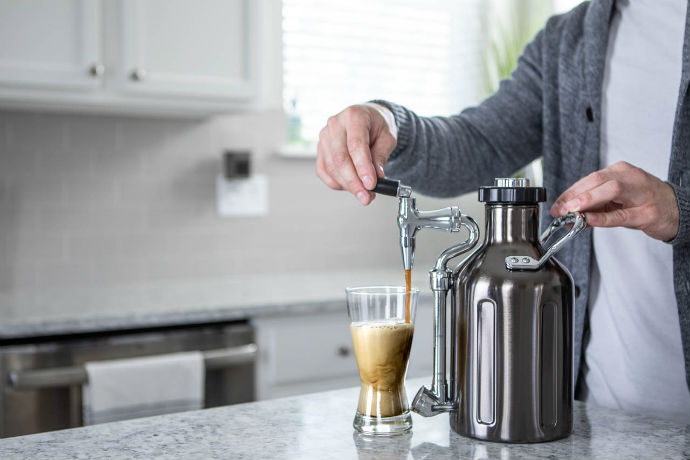 The year: 2015.
GrowlerWerks, a plucky upstart from Portland, Oregon first introduced the world to its growler keg, which kept draft beer cold, carbonated and readily available in your home.
Fast forward to 2019 (so, present day), and the same company is doing it all over again, except with nitro cold brew coffee. Their latest contraption is called the uKeg Nitro, and it'll have you making and dispensing fresh cold brew at your leisure—and, really, isn't that the dream? They're taking pre-orders now and should begin shipping this fall.
When creating the device, uKeg enlisted the coffee experts at Stumptown and Caffe Umbria to test things out. They approved, so chances are good you will, too.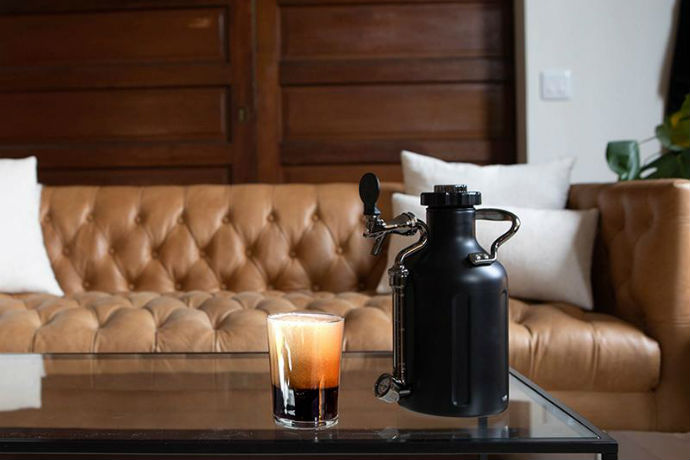 Armed with a uKeg Nitro, you can brew, store and pour draft cold brew coffee from your kitchen counter, desk or wherever else you've got a square foot of space. You can make that cold brew in 12 to 24 hours using biodegradable brew bags, so that's easy enough. The vessel's pressurization system keeps liquid fresh for up to two weeks, and the vacuum-insulated stainless steel keeps your coffee cold all day long.
When you're ready for your morning dose or an afternoon pick-me-up, the nitro-style tap and enclosed nitro gas cartridges will give your coffee a barista-level cascading effect inside the glass. You know, the one that'll have everyone thinking you're having a Guinness for breakfast. Then, all that's left to do is actually drink the stuff.
And maybe charge your neighbors $5 a mug.