In case you haven't heard (or happen to live blissfully below the equator): there's a nasty polar vortex raging through the Midwest this week, threatening record lows—of down to literally 50-below wind chills in some cities—on Wednesday and Thursday. Naturally, the rest of the country won't be too cozy, either.
Which brings us to this extra-special spiked hot cider recipe, from Alex Rydzewski of Eden—a comely oasis of calm in Chicago serving soul-nourishing things like green curry short rib and pork belly-topped cheeseburgers.
Rydzewski is no stranger, obviously, to cold temperatures—not to mention crafting cocktails to warm up the denizens of his fair city. His spiked hot cider is not your typical spiked hot cider, because it's better than your typical spiked hot cider (otherwise, we wouldn't be sharing). It calls for rosemary honey, white pine bitters and a vanilla salt rim; it's slightly sweet and herbal, with a touch of acidity from the rim that really ties everything together.
Most importantly, perhaps, it's warm. And while it won't singlehandedly defeat the polar vortex—we recommend blasting the heat and not going outside—it definitely can't hurt.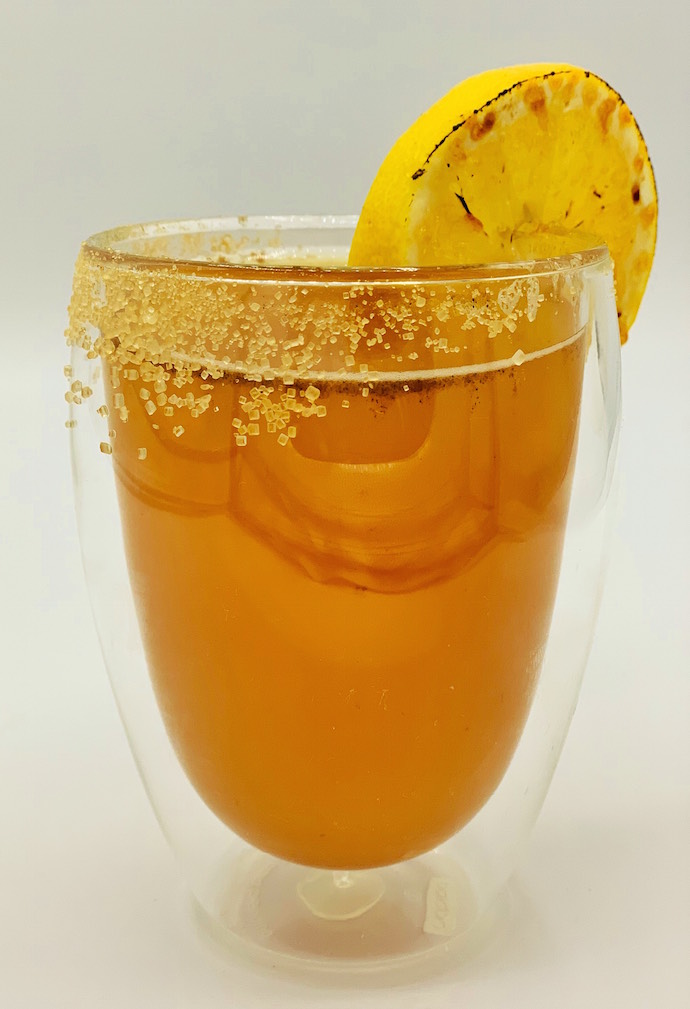 Eden's Spiked Hot Cider
6 oz Fresh Apple Cider
3 oz Spiced Rum
1 oz rosemary-cinnamon honey *
1 dropper of white pine bitters (Angostura or Peychaud's will also work)
Vanilla salt
Lemon wedge
*For the rosemary-cinnamon honey, combine equal parts hot water and honey, and stir until dissolved. Add a few cinnamon sticks and fresh rosemary sprigs and let steep for at least 4 hours. Then strain.

*For the Vanilla salt, mix flaked sea salt, sugar and one split vanilla bean. Let it sit over night.

Rim a heat safe mug with the salt, and heat the cider and honey together in the microwave. Add the bitters and rum, and stir well. Garnish with a lemon wedge.