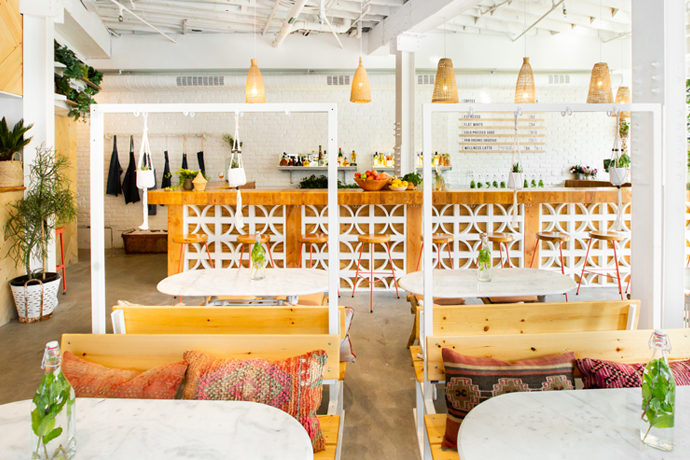 It appears we're entering peak-CBD trendiness. With the opening of The Butcher's Daughter in Williamsburg tomorrow, you'll be able to "CBD Your Dish"—a relatively self-explanatory situation wherein they'll infuse your dish, smoothie or coffee with CBD oil.
So, there's that... in addition to some new menu items like the Surfer's Breakfast (a breakfast burrito with avocado and green salsa) and a Carrot "Lox" Bagel with roma tomatoes and dill.
And within the next few months, the plant-based cafe and restaurant will be opening a co-working space and marketplace next door: somewhere to post up with your laptop, then bring home organic wine, fresh bread, beauty products and whatever else.
The Butcher's Daughter, opening tomorrow, 271 Metropolitan (at Driggs)
Photo: Sergio Villatoro