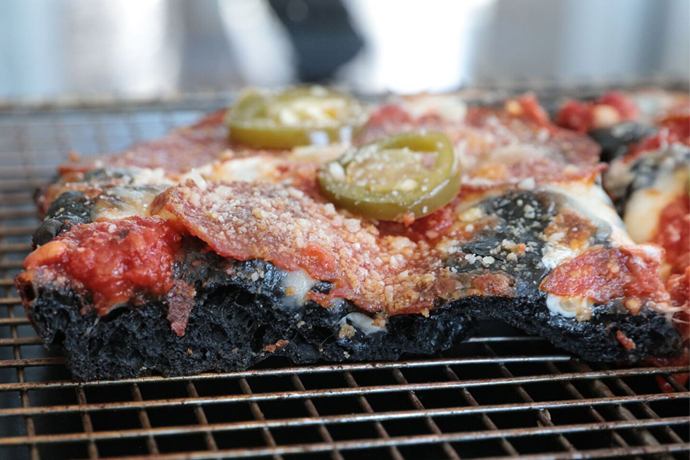 Cuttlefish ink.
We know your question, and the answer is cuttlefish ink.
Behold the square black pizza on offer at Black Square, a new pizza shop now open in Meatpacking.
Behind it: Johnny Wooh, bacon-obsessed chef responsible for the omakase restaurant Belly, Chris Reda, co-owner of Gansevoort Market's Wooh, and ex-Roberta's chef Peter Litschi. Put 'em all together and you just might get a decent pie. An Instagrammable one, at the very least.
The most unique option here is a square, black crust pie infused with cuttlefish ink, and you can top it with pork sausage, garlic, red
onions, chili flakes, parmesan, pecorino or whatever else you like on your pies. Their signature option's a bit more out-there, with soy marinated ribeye, French onions, taleggio, pecorino, and chives.
There are also options like baby kale salads, stuffed baked potatoes and round, not-black pies. But don't be lame.
Black Square, now open, 44 9th Ave (at 14th St)