It's about that time.
The air is hot. The grill is on. Your shorts are short. And after dinner, as beads of sweat start to form on the back of your neck, you start to wonder, in an increasing state of agitation: wherever is my artisanal whiskey and pecan ice cream?
Such questions should not have to go unanswered for long. That's why we felt it was our duty to round up all the best deliverable frozen desserts we could find—the boozy, the funky, the custard-y—and lay them out for you below.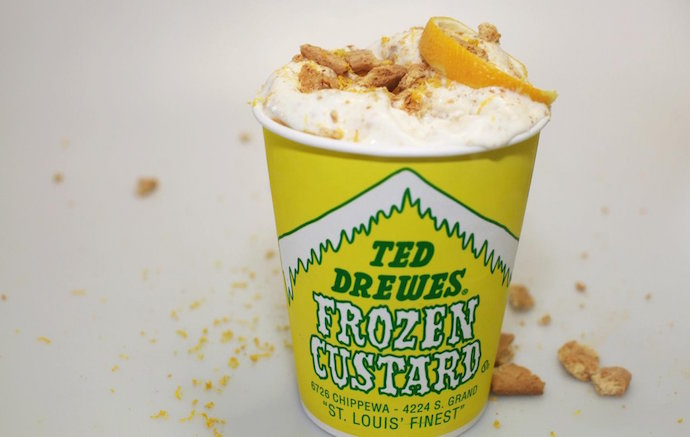 St. Louis's Ted Drewes has been selling its famous "concretes," a custard shake so thick you can hold it upside down, for over 80 years; it's been selling Christmas trees for over 50. You're really only in the market for their custard, but it's still good to know that other fact. Price varies, call to place order.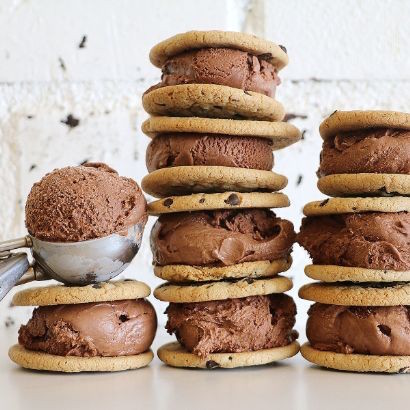 A twelve-pack of beer: standard. A twelve-pack of Coolhaus's ice cream sandwiches, from sea salt caramel with snickerdoodle cookies, to Tahitian vanilla with red velvet cookies: extraordinarily not. $109, via Goldbelly.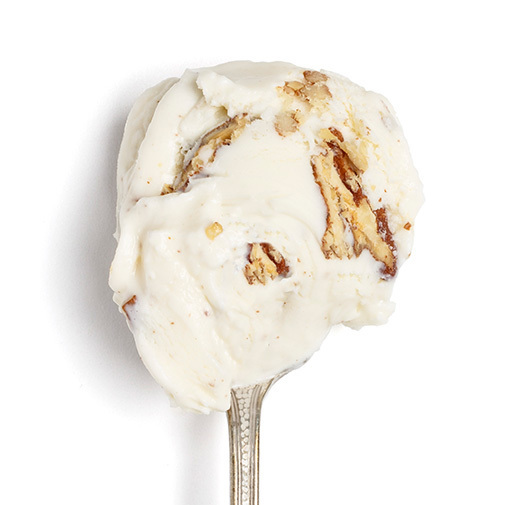 There's no better person to concoct your whiskey-and-pecan ice cream than Jeni, who blends single-origin whiskey from Middle West Spirits in Ohio with grass-grazed milk and a bunch of salty, toasted pecans for each immensely flavorful pint. Bless her. $12/pint, Jeni's.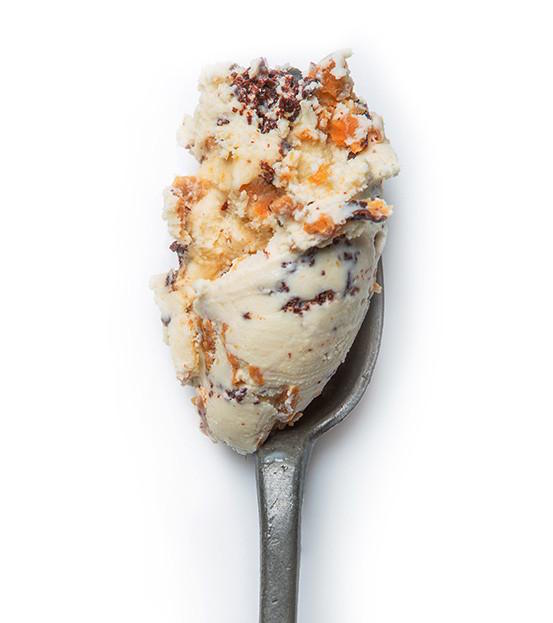 The only thing better than peanut butter chip ice cream? Double peanut butter chip ice cream. Particularly when it comes from the nearly 70-year-old artisanal creamers over at McConnell's, whose products have an industry high 18% milkfat and an industry low amount of air whipped inside. (Both of those things are very good things.) $12/pint, McConnell's.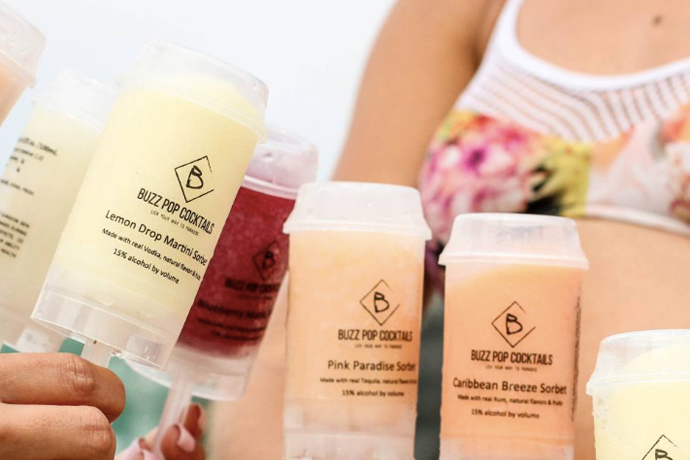 We've already waxed nostalgic about these decidedly potent boozy push-up pops, which come in flavors such as margarita and watermelon chili. But that doesn't mean we can't wax nostalgic about them, again. $100/variety eight-pack, Buzz Pop Cocktails.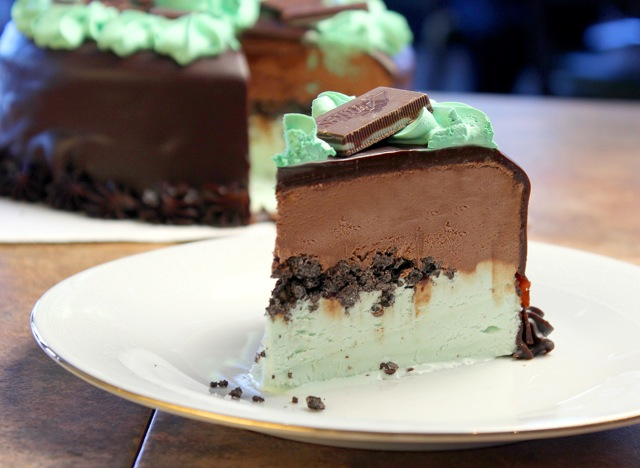 And now for the ice cream cake: a mint fudge granache number from Anderson's, an institution in Buffalo, New York, since the 1940s. $75, via Goldbelly.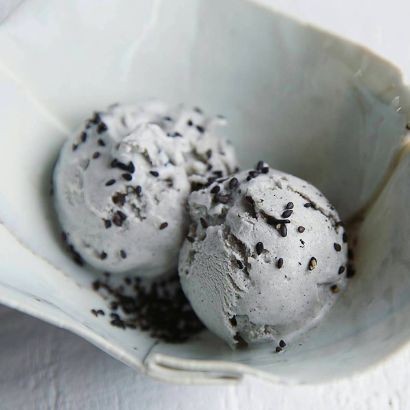 For all the foodies out there, here's a roasted black sesame ice cream from the Korean-American ice cream makers over at Nonna's, in New York. $99/six pints, via Goldbelly.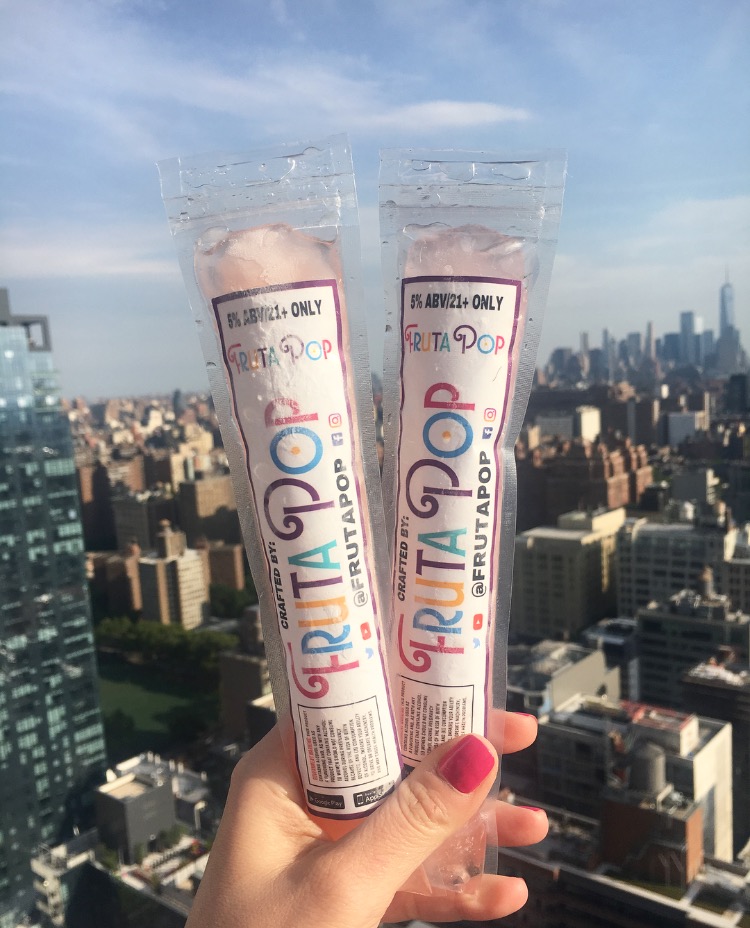 Us: We found you some brosé rosé alcohol-infused flavored ice.
You: Sorry, I don't participate in trends like "brosé."
Us: ...
You: Ugh, fine.
$120/12-pack, Fruta Pop.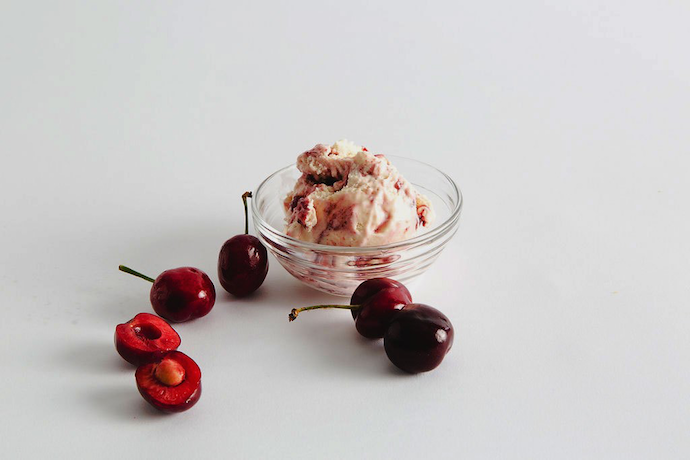 Pear with blue cheese. Duck crackling with cherry preserves. Honey lavender. Yes, these are actual ice cream flavors, from the imaginative minds behind Salt & Straw. And they can soon be yours. $65/five pints, Salt & Straw.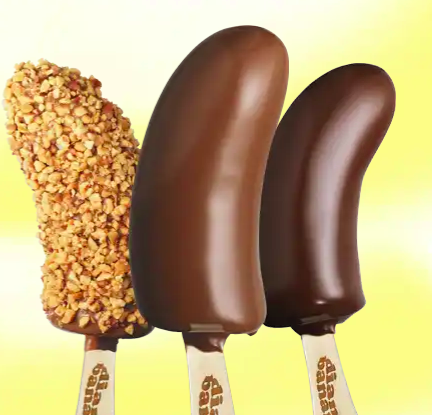 And last but not least, we would be remiss if we did not include Diana's world famous chocolate-dipped frozen bananas. Technically, they're not available for delivery. But, should you feel so strongly, you can fill out this form, hand it to your local grocer and implore them to get some in stock for you and the rest of your community. It's likely you'll be hailed as a local hero. Prices vary, see existing store locations here.
This post was originally published on June 27, 2018.