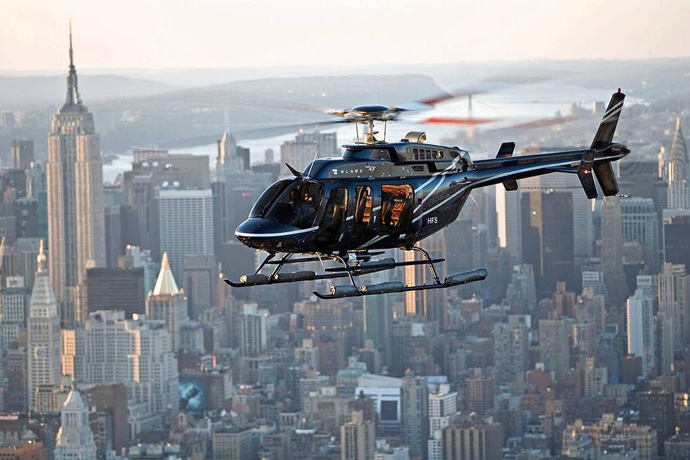 We'd venture to guess you'll spend some time out east this summer. Additionally, we'd venture to guess you'd like if someone else handled all the cooking, driving, and drinks-making to be done while out there.
Now, should we have ventured and guessed right, the following guide should come in handy.
It's a thoughtfully curated list of all the services you certainly don't need, but might definitely like to utilize in the Hamptons this summer.
Take note...
You Require: Some way to completely avoid that Friday afternoon traffic.
You'll Receive: First, a private lounge for you and your crew to relax in with rosé while your helicopter is prepared. Then, either a couple seats or an entirely privately chartered aircraft to chauffeur you and your guests out east.
Blade, booking now
You Require: A couples massage, ASAP. Lounging on the beach was hard on you today.
You'll Receive: A licensed massage therapist at your door in minutes. Swedish or deep tissue massages are also on the figurative (and literal) table.
Zeel, booking now
You Require: A private chef posted up in your kitchen making some delicious ginger-citrus cod and smoked salmon-celery cavatelli for the team.
You'll Receive: A lengthy list of fresh dishes to choose from... and then, an in-house chef who will gather groceries, cook in your home and leave you a spotless kitchen—throughout the entire weekend.
The Culinistas, booking now
You Require: Someone to bring your vision of a luxurious poolside lobster bake to fruition.
You'll Receive: These guys will take care of all the Insta-worthy hors d'oeuvres, butter-poached lobster tails, bartenders and whatever else you need to throw a party without doing any of the work that throwing a party entails.
Hamptons Aristocrat, booking now