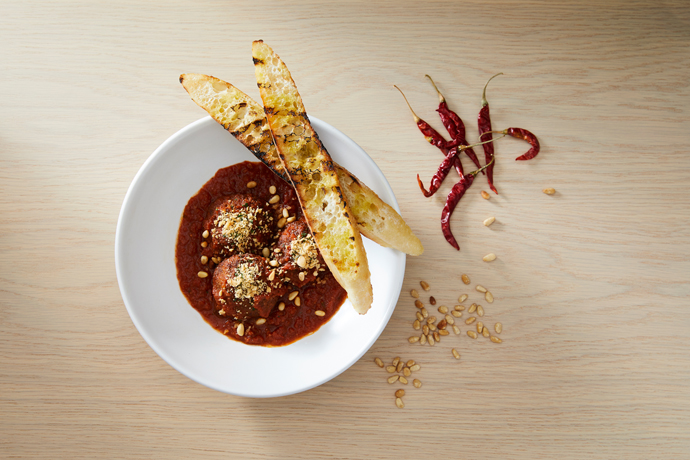 NoMad's The James New York has pegged cannabis chef Andrea Drummer for a new menu of CBD-infused dishes, treats and beauty products.
If you don't know, CBD, or Cannabidiol, is a now-totally-legal cannabis extract that's proven to have calming and stress-relieving effects, among other positive health benefits. And starting today, hotel guests can now pick up the phone and have anything from CBD eye serum to CBD tater tots to a CBD butter lettuce salad with pear vinaigrette delivered to their room.
Which feels both entirely unnecessary, and strangely noteworthy.
Check out the full menu right here...
Available now, $8—$52, The James Hotel NoMad, 22 E 29th St (between Madison Ave and 5th Ave), 212-532-4100