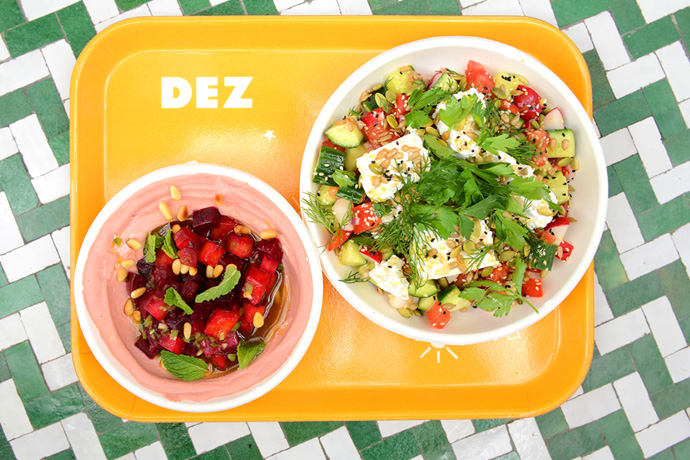 DEZ is opening tomorrow in Nolita: the latest in exceptionally well branded, made-for-Instagram fast-casual spots from the queen of fast-casual spots, Samantha Wasser. Also behind this project is Eden Grinshpan, a Canadian-Israeli chef best known for hosting Cooking Channel's Eden Eats and Food Network's Top Chef Canada.
The space is all woven wood chairs, black-and-white cement tiles and desert icons on candles, plants and pots throughout. Some neon, too, for good measure.
Stop by midday for platters of roasted cardamom beets, hummus and falafel-cauliflower pitas with cumin-cabbage slaw—or come for brunch, which is a low-key affair fueled by Devocion coffee and matcha, plus a menu of honey-rose pancakes and egg-topped hummus bowls.
Opening May 31, Dez, 227 Mulberry St (between Prince and Spring)