Legendary British chef Heston Blumenthal is here to make everyone's Memorial Day grilling a little bit easier. Famed for scientific, inventive and offal-friendly cooking at his Michelin-starred and very, very important restaurant the Fat Duck and the historically-detailed Dinner, he's now busting in on your backyard barbecues.
Blum's new line of grills goes under the name Everdure by Heston Blumenthal. And they're obviously not going to resemble any other chef's products. They look more like Igloos. The kind that would come with built-in speakers that you can bash around at the beach.
But they're actually pretty badass and versatile little machines. With stylish designs and, naturally, a forward embrace of fresh technology.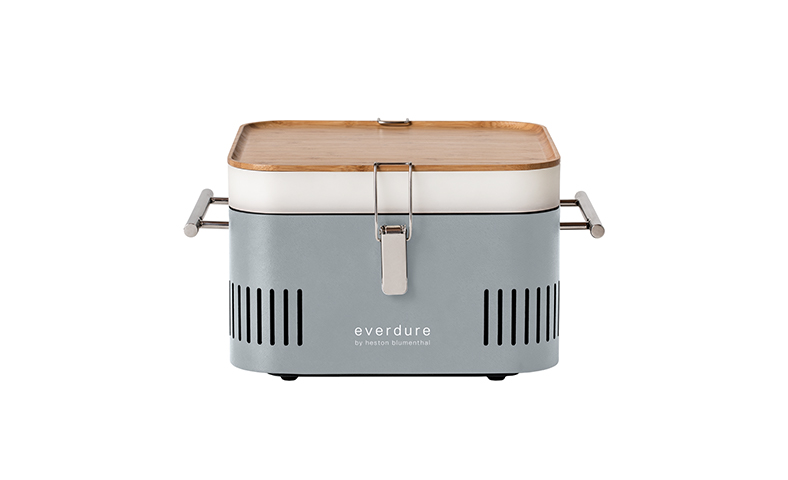 On the shorter end of the spectrum, there's the Cube for $200. It comes in four colors, cooks on charcoal and has a bamboo cutting board on top. And you could bring it anywhere. The beach, camping, tailgating. Anywhere.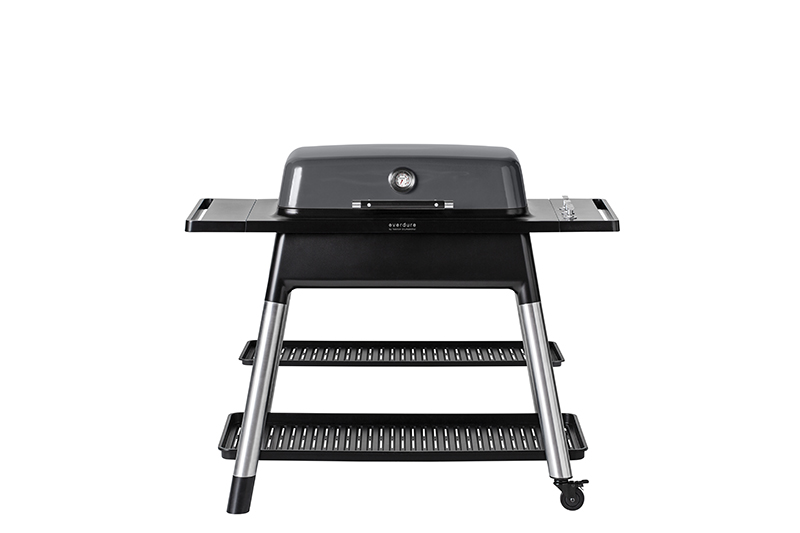 The $800 Force looks like your portable Weber fucked Darth Vader and a stepladder was born. It's rust-proof, heats up in five minutes using gas, will look good as hell on your patio and enables you to make ceaseless Jedi jokes whilst searing a steak or cooking a whole chicken, depending on which of its changeable cast-iron grates and plates you want to deploy. Basically, you can't lose there.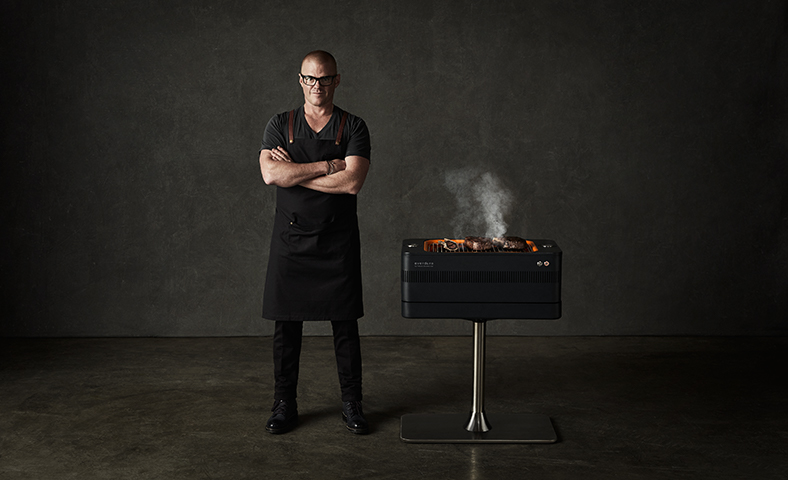 The Fusion here looks like a theremin.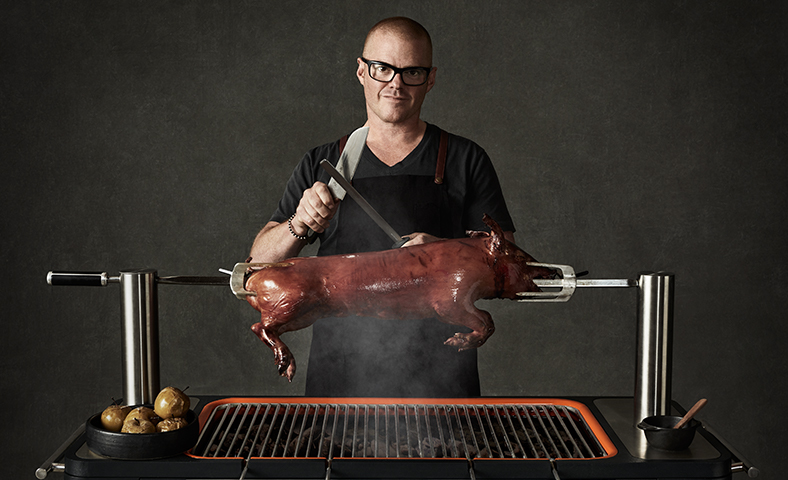 There's also the Hub at $2,000, a powerful, Halloween-hued console that promises to get your charcoal ready in ten minutes, with a built-in, full-size rotisserie enabling you to cook whole pigs or multiple birds, chrome grills with stay-cool handles for reloading charcoal or readjusting hot zones, and tidy lower storage. The hook is charcoal grilling with the speed of gas, the golden dream of many modern grill-masters. Especially when you add a pig.
These are but a few of the futuristic-looking, advanced grills springing from the fertile mind of Blumenthal these days. You can find them online should you want one sweltering by your side this upcoming weekend.