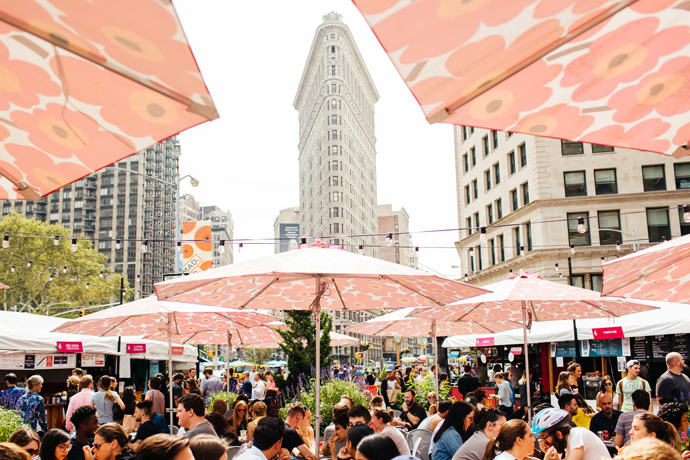 Urbanspace, the name behind the super popular outdoor concepts Broadway Bites and Madison Square Eats, brings both pop-ups back to Manhattan for the warmer months this weekend. And as usual, they'll be hosting vendors of the most on-trend foods in town.
You'll find Broadway Bites in Koreatown's Greely Square—where you can head for Russian dumplings, ramen burgers and Asian-inspired tacos. There will also be liquid nitrogen ice cream. Just saying. And down in Madison Square Park, the market will host vendors for Roberta's pizza, bao, poke and lobster rolls.
Good news for those who work in the area and aspiring social media influencers alike.