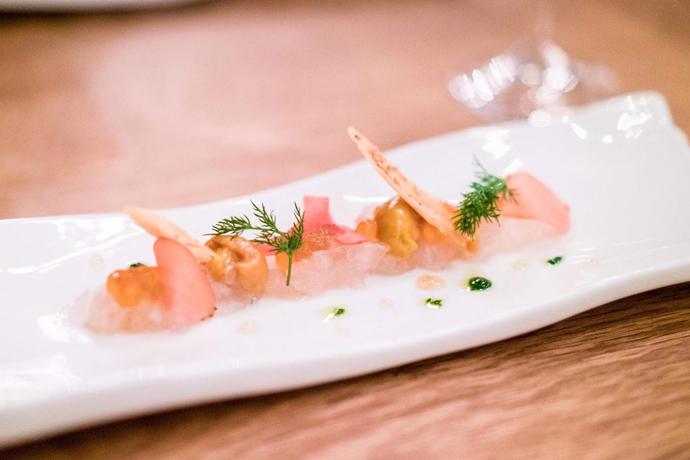 This Sunday, Mifune will be hosting an ingulgent nine-course omakase pairing dinner you won't want to miss.
In the kitchen, you've got Chef Yuu Shimano (hailing from three-Michelin-starred Guy Savoy) and sous chef Tomohiro Urata (previously of three-Michelin-starred La Maison Troigros)—and the man behind your cocktails, Shingo Gokan, was named 2017 Tales of the Cocktail International Bartender of the Year. Some strong minds behind this menu.
Should you be sold, head over his Sunday night for nine thematically presented courses, each paired with a cocktail. From the "Clean" course of hirame tartare (uni, persimmon compote, tosazu jelly) paired with a vodka-tomato-green tomato confit drink, to the "White" course of cauliflower risotto (littleneck clam, green apple, fourme d'ambert) served alongside a corn milk punch (arrack, rum, coconut, pandan, clarified corn milk), this dinner will be unlike anything you've had before.
Well, most likely. Who are we to say.
Apr 15, 6pm or 9pm, $250, Mifune, 245 E 44th St (between 2nd and 3rd), 212-986-2800, reservations required