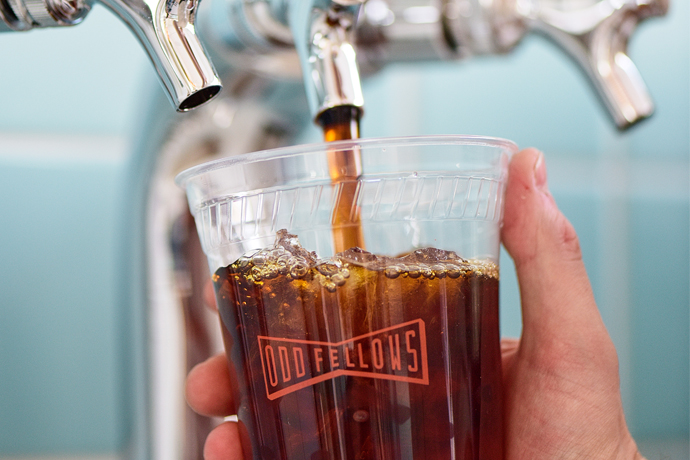 High-quality coffee.
High-quality ice cream.
High-quality combinations of coffee and ice cream.
Such are the things you'll find at Coffee & Cream, the latest coffee shop-slash-ice cream parlor from the OddFellows team, open just in time for warmer weather in Nolita.
James Beard nominated chef Sam Mason pulled inspiration from years behind OddFellows and his time as a pastry chef at Wylie Dufresne's WD~50 to craft the offerings here: three distinct and highly descriptive menus titled Coffee, Cream, and Coffee & Cream.
Some of the more unique offerings include the Espresso con Panna (espresso topped with rotating specialty whipped cream, such as saffron-cardamom-pistachio), a Coffee & Cream signature sundae layered with coffee and vanilla ice cream, wafer cookie and an espresso shot, and a cold brew milkshake made with Stumptown on draft.

Coffee & Cream, now open, 55 E Houston St (between Mulberry and Mott)