Bacardi's private reserves rum brand, Facundo, is launching an exhibit with Havana artist Damian Aquiles in Manhattan this week. The fruits of this collaboration are ten individual bar trays of exquisite beauty and characteristically ingenious Cuban craftsmanship that would look damn good supporting a snifter of amber aside a big old smoking Bolivar butt.
The vibrant trays look like some sort of fusion of handpainted wood, leather and the burnished door panel of a cast-off Chevy Coupe. In fact, to create the pieces, Aquiles, a painter, metalworker and major-player in Havana's art scene, considered hundreds of type of raw materials, eventually opting to hew the trays from salvaged and repurposed Cuban sheet metal. He painted on them, doused them in gasoline and lit them on fire. Which is such an artist thing to do.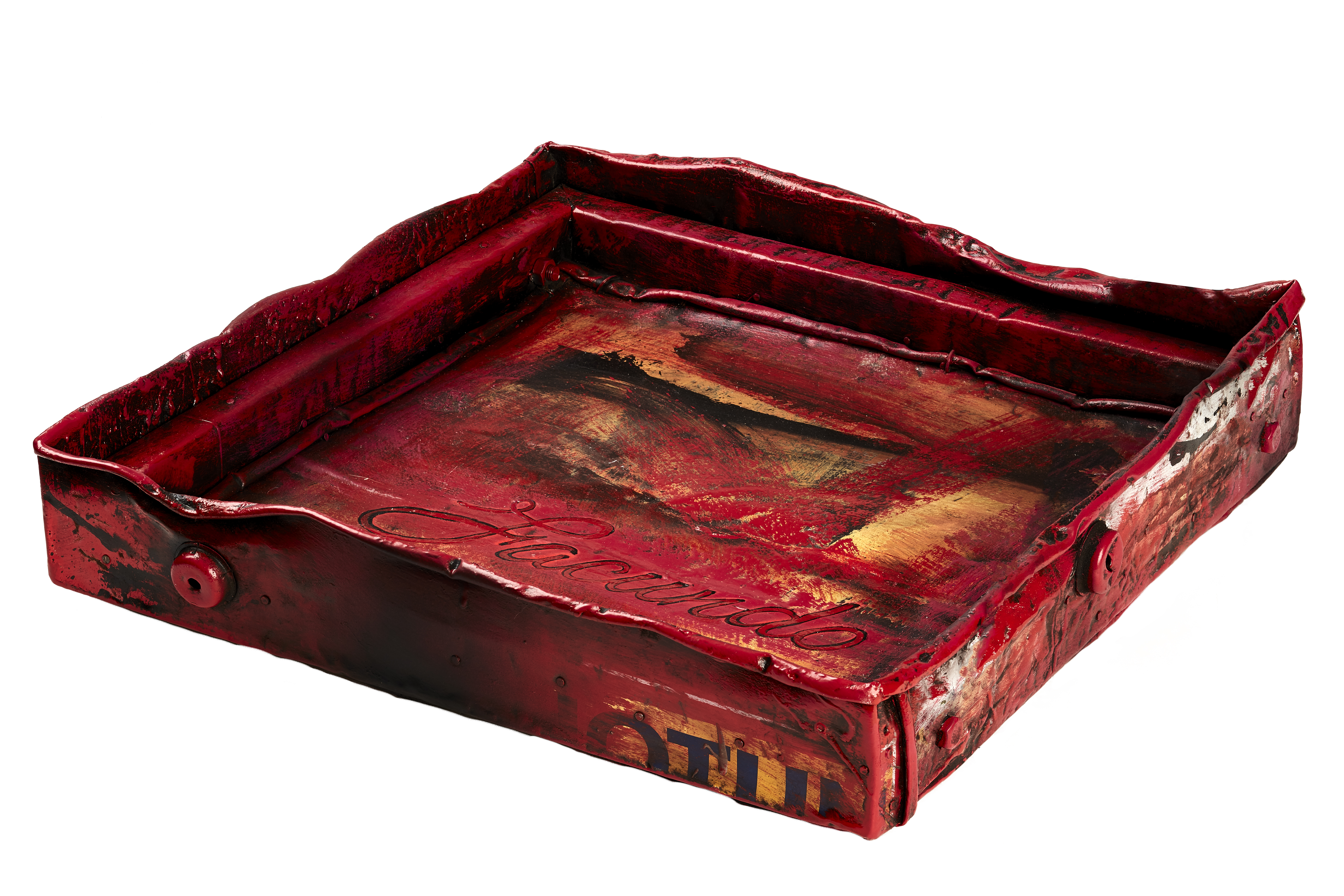 If you want to see the pieces yourself, catch them at Aquiles "Alquimista" exhibition, his first in New York in 14 years, at Highline Gallery from March 29-April 7.