Throwback gaming consoles are in high demand right now. Companies like Nintendo have recreated and miniaturized models of yesteryear to fill demand for vintage gameplay and 8-bit nostalgia. But what happens when someone comes along and rebuilds…the oldest computer you've ever seen?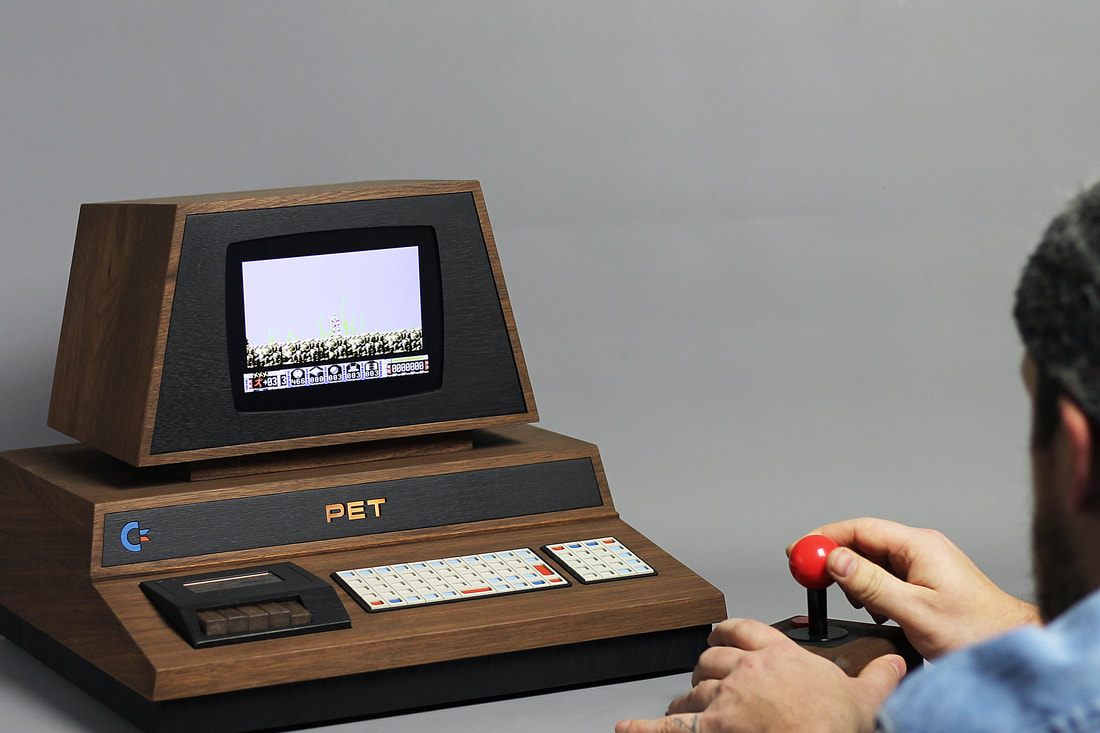 That's what Love Hultèn has done with the PET De Lux—the world's first all-in-one home computer originally released in 1977.
The console is encased in handcrafted American walnut and features a classic chiclet keyboard and a cassette player that, if you ask me, looks old enough to be that cassette tape's set of wooden teeth. Though don't be fooled by the look. The technology inside is much more modern than its original model and is accompanied by two TAC-2 joysticks, allowing it to emulate games from the Commodore64, NES and more as you sit back and rock shit on Pong.
You can reach out to Love Hultèn now for pricing and availability. At the very least, it's going to look just fine as the strange new period piece in your living room.