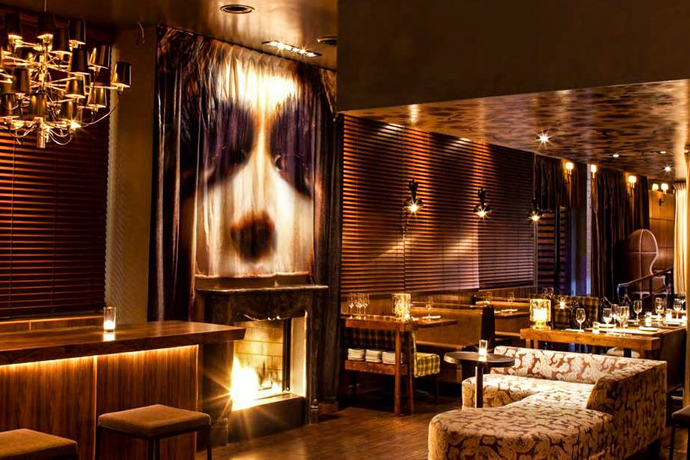 It's cold outside.
Not, like, "Oh, it's San Francisco in July, I should grab a light sweater" cold. More like, "Wow, I don't know where I put my long underwear and I'm really wishing I did" cold.
But that's not going to stop you from going out and having a few drinks. In fact, it's the very reason you should.
And in light of that, we're bringing you the 9 best fireplace-equipped establishments for grabbing a cocktail and keeping warm at the same time.
Think warm thoughts...
The Place: Driftwood
The Vibe: Casual, cozy neighborhood bar in SoMa with a lounge area next to the fireplace. Make sure to tip your hat to the large wooden phallus leftover from the days when this was a gay bar, since it also frequently wears hats.
The Drink You'll Be Drinking: Tequila Mockingbird with reposado tequila, honey, calvados, lemon and prickly pear bitters.
1225 Folsom St (at 8th)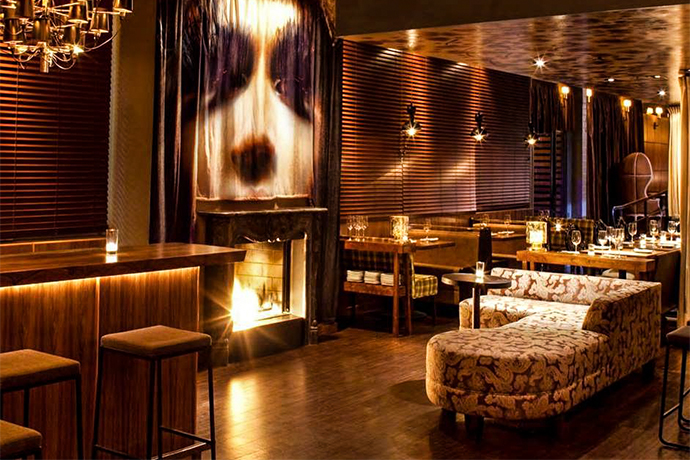 The Place: Chambers Eat and Drink
The Vibe: The swanky bar and restaurant attached to the Phoenix Hotel has a crackling fireplace next to the bar, with a lovely view of the pool you definitely won't be going in, unless you want to Polar Bear Club-it. Don't do that.
The Drink You'll Be Drinking: The aptly named A Charmed Life with botanical gin, Galliano, lemon oil, juniper berries and a champagne float.
601 Eddy St (at Larkin)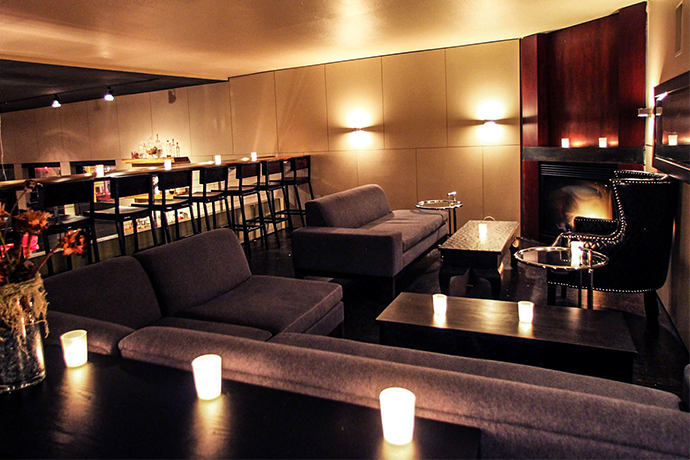 The Place: Maven
The Vibe: Your Lower Haight neighborhood restaurant with great cocktails is hiding a fireplace on the mezzanine upstairs, so grab your drink and head up for a pleasant fireside evening of watching everyone below.
The Drink You'll Be Drinking: The Press Box with mezcal, orgeat, aperol, sambol and lime.
598 Haight St (at Steiner)
The Place: Swig
The Vibe: A welcome respite from the Union Square chaos with a central fireplace and frequent live music to keep you warm.
The Drink You'll Be Drinking: A Negroni with gin, sweet vermouth and thyme-infused Amaro. On tap, naturally.
561 Geary St (at Shannon)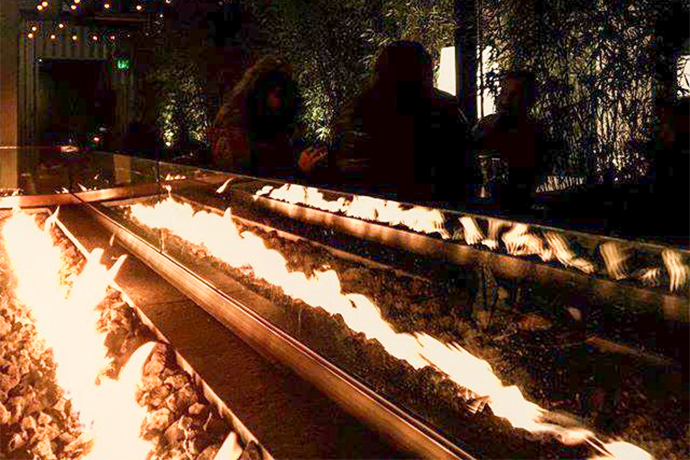 The Place: Dirty Habit
The Vibe: Get above it all at the fifth floor bar and restaurant where you'll be sipping cocktails outside on the patio next to their fire feature with extra heaters overhead to warm you. Because, again, it's cold.
The Drink You'll Be Drinking: A four-person punch bowl of Shiso Pretty with Capurro Pisco Acholado, Fino Sherry, lemon juice, tangerine, shiso and prosecco.
12 Fourth St (between Mission and Market)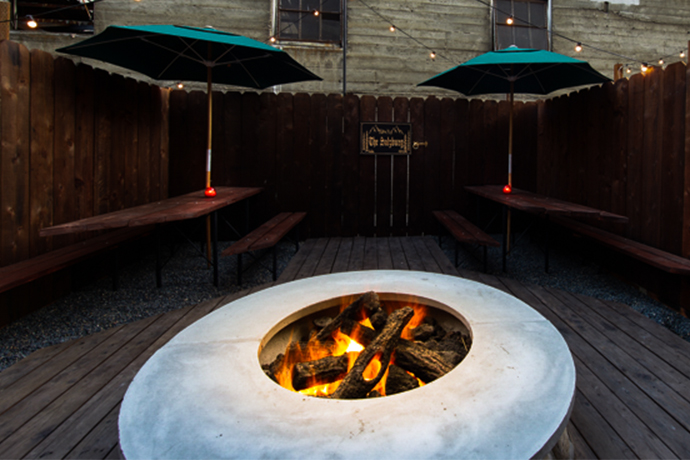 The Place: The Salzburg
The Vibe: A comfortable Austrian ski chalet smack dab in the middle of North Beach, complete with a back-patio fire pit for you to rock a neon, puffy jacket on while regaling your friends with après-ski stories.
The Drink You'll Be Drinking: A lovely bottle of Grüner Veltliner from Kremstal.
663 Union St (at Powell)
The Place: House of Prime Rib
The Vibe: Put on your best suit (and overcoat) for one of San Francisco's iconic, old-school restaurants, and make sure to request your table be next to the fireplace so you're nice and warm while feasting upon prime rib.
The Drink You'll Be Drinking: An Old Fashioned for an old fashioned establishment.
1906 Van Ness Ave (between Jackson and Washington)
The Place: House Rules
The Vibe: If you're living it up on Polk Street, you might as well make sure it's next to a fireplace at this mainstay. Though the crowds may be keeping you warm as well.
The Drink You'll Be Drinking: Frenemy with reposado tequila, Lichi Li liqueur, Dolin Blanc and grapefruit bitters.
2227 Polk St (at Bonita)
The Place: Homestead
The Vibe: Your friendly, Mission neighborhood dive with a fireplace and antique furniture to enjoy it on while discussing the nude, pin-up paintings adorning the wall.
The Drink You'll Be Drinking: Whiskey on the rocks. This is a dive bar.
2301 Folsom (at 19th)