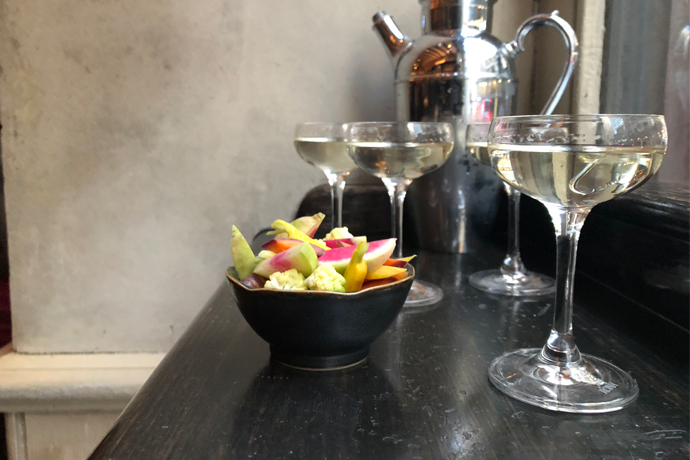 For five days next week, Gramercy Tavern will be welcoming the team from Dante for a collaboration they're calling "The Martini Hour."
From 4—7pm, guests can choose from five variations on the martini, including a Rose Petal Martini made with Hendrick's, manzanilla, lychee, Peychaud's bitters, saline, and rosewater, and an Olive Oil Martini with olive oil-washed vodka, olive vermouth, olive bitters, olive mist and house-cured olives. They're also doing table side martini service, which'll look a little something like the above photo—it'll serve up to six and includes plymouth gin, dry vermouth, orange bitters and whatever other trimmings you may desire.
And because you'll need something to nosh on as well, Gramercy Tavern's Executive Chef Michael Anthony has created an antipasti menu to pair with it. Think things like beef frittata with blue cheese and lobster with balsamic caviar.
Feb 5—Feb 9, 4pm—7pm, Gramercy Tavern, 2 E 20th St (between Park and Broadway), 212-477-0777