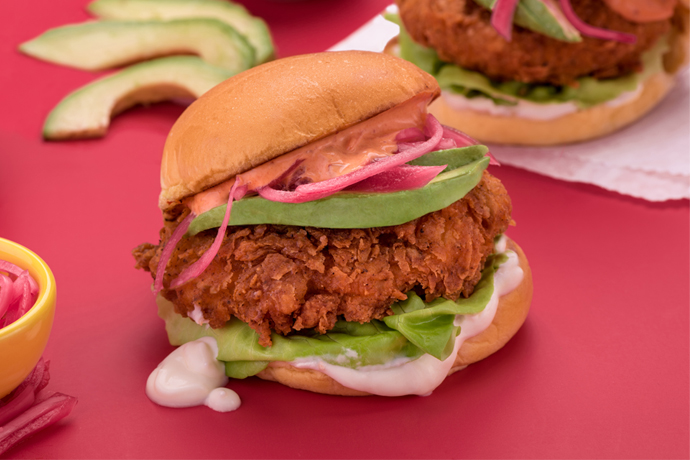 Shake Shack has teamed up with acclaimed Mexican Chef Rosio Sanchez for a two-part collaboration going down this coming Tuesday. If you're not familiar, Sanchez is the chef and founder of a couple of well-respected Copenhagen-based restaurants (Sanchez, and Hija de Sanchez), was recently recognized as one of the most innovative women by Food & Wine, and is credited with introducing Denmark to Mexican food.
She will now bless the Madison Square Park Shake Shack with her presence for one day, and one day only.
While supplies last, those who brave the inevitable line will be rewarded with breakfast tacos in the morning hours (with roast pork belly, cured egg yolk, avocado, habanero salsa) and chicken sandwiches later in the day (crispy chicken breast with spicy arbol oil, guajillo chili mayo, avocado, pickled onions, Boston lettuce and crema).
Feb 6, breakfast served 7:30am—10:30am, lunch served 11am—on, Shake Shack, Madison Ave & E 23rd St, 212-889-6600